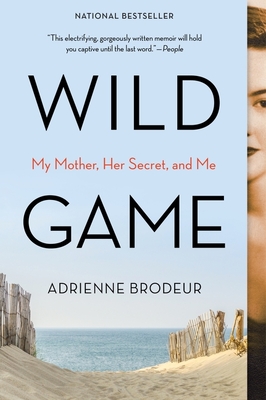 Wild Game
My Mother, Her Secret, and Me
Paperback

* Individual store prices may vary.
Other Editions of This Title:
Hardcover (10/15/2019)
MP3 CD (12/31/2019)
November 2019 Indie Next List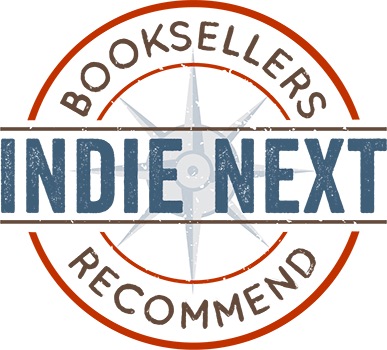 "This extraordinary memoir is destined to become a classic in the genre. Brodeur is a gifted storyteller with a doozy of a story to tell, as she is 14 years old when her mother makes her complicit in the decade-long affair between her mother and her stepfather's best friend. Everything about this book is rich—the setting on Cape Cod and the strong sense of place; the unforgettable character of Brodeur's mother, the incomparable Malabar; cinematic moments that stop the reader in their tracks; and layer upon layer of provocative themes around mother-daughter relationships, family secrets, and identity. I can't stop thinking about this book."
— Allison Hill, Vroman's Bookstore, Pasadena, CA
View the List
Description
A NATIONAL BESTSELLER

"Exquisite and harrowing." —New York Times Book Review

"This electrifying, gorgeously written memoir will hold you captive until the last word." —People

NAMED A BEST FALL BOOK BY People * Refinery29 * Entertainment Weekly * BuzzFeed * NPR's On Point * Town & Country * Real Simple * New York Post * Palm Beach Post * Toronto Star * Orange Country Register * Bustle * Bookish * BookPage * Kirkus* BBC Culture* Debutiful

A daughter's tale of living in the thrall of her magnetic, complicated mother, and the chilling consequences of her complicity.

On a hot July night on Cape Cod when Adrienne was fourteen, her mother, Malabar, woke her at midnight with five simple words that would set the course of both of their lives for years to come: Ben Souther just kissed me. 
 
Adrienne instantly became her mother's confidante and helpmate, blossoming in the sudden light of her attention, and from then on, Malabar came to rely on her daughter to help orchestrate what would become an epic affair with her husband's closest friend. The affair would have calamitous consequences for everyone involved, impacting Adrienne's life in profound ways, driving her into a precarious marriage of her own, and then into a deep depression. Only years later will she find the strength to embrace her life—and her mother—on her own terms.  

Wild Game is a brilliant, timeless memoir about how the people close to us can break our hearts simply because they have access to them, and the lies we tell in order to justify the choices we make. It's a remarkable story of resilience, a reminder that we need not be the parents our parents were to us.
Praise For Wild Game: My Mother, Her Secret, and Me…
A Best of Fall Title from: People * Refinery29 * Entertainment Weekly * BuzzFeed * NPR's On Point * Town & Country * Real Simple * New York Post * Palm Beach Post * Toronto Star * Orange Country Register * Bustle * Bookish * BookPage * Kirkus* BBC Culture* Debutiful
 
A National Bestseller
New York Times Paperback Row
A Book of the Month Pick (September)
An Amazon Best of the Month/Spotlight Pick (October)
The Nervous Breakdown Book Club (October)
An Apple Best of the Month (October)
A Bookish "Kelly's Pick" (Fall)

"Exquisite and harrowing . . . [WILD GAME] is so gorgeously written and deeply insightful, and with a line of narrative tension that never slacks, from the first page to the last, that it's one you'll likely read in a single, delicious sitting." —New York Times Book Review

"Wild Game is a memoir, but it reads very much like a novel with a first-person narrator, bringing readers closely into scenes with vivid sensual detail that paints the atmosphere with the adoring eyes of the enthralled daughter the author once was. Wild Game, for all its luscious prose and tantalizing elements, is ultimately about the slow and painful process of losing a mother." —NPR

"Brodeur offers one of the most humane looks at a profoundly flawed mother...the feats of empathy and generosity it must have taken to do so, given the damage her mother did to her psyche and life, are as impressive as Wild Game's storytelling prowess."—The Los Angeles Review of Books

"This electrifying, gorgeously written memoir will hold you captive until the last word." —People, "Book of the Week"

"Brodeur is a deft memoirist, portraying Malabar as a woman traumatized by a violent parent and early tragedy. In this stunning tale of treachery—unsettling yet seductive—we are led through some of the darkest and most alluring corridors of the human heart." —O Magazine

"[A] vivid memoir…[Brodeur] writes beautifully, even tenderly, as a mother herself, aware of repercussions, knowing how it all ended." —BBC

"Perhaps everyone has a memoir in them—but only some lives are instant and undeniable blockbusters. Adrienne Brodeur's is one...Brodeur tells a story so extraordinary, so juicy, and so well that your only option is to buy copies for your friends, too...The miracle of Wild Game is that Brodeur's writing is as incredible as her story. Brodeur captures the emotional gradations in a tense room as deftly as she establishes the sea salt air and elaborate dinners of her childhood...[Wild Game] will undeniably be the book club pick of 2019." —Refinery29

"Brodeur's memoir has set both Hollywood and publishing ablaze." —Entertainment Weekly

"Shocking, poignant, unputdownable." —People Magazine

"It's the kind of juicy what-is-happening memoir that just begs to be made into a movie."—Buzzfeed

"An Amazon Best Book of October 2019. An engaging, at times breathless, read that builds in anticipation, even after that bang of a beginning. There is barely a wasted word in the book, and the tensions that develop between various members of the family, good or bad, recognized or not—as well the tensions we feel as readers—keep the narrative humming. It's difficult to describe what makes one memoir more readable than another. But put this one at the top of your list." —Amazon Book Review

"Juicy and delicious....Wild Game is an honest reckoning of a dishonest time, a loving but critical portrait of a woman who prioritized her own happiness above all else, and an insightful retrospective of the author's complicity in an all-consuming lie....[Brodeur] is a gifted writer, with a particular talent for narrative flow. The story never lets up, and you won't want to put it down."—Bustle

"A fascinating tale about a troubled mother-daughter bond and the effect that decades of lies has on two families." —NY Post

"Adrienne Brodeur's stunning memoir is the kind of true story that makes you wonder why we'd ever need fiction. It's a beautifully written, totally engrossing story unlike any we've read before—and will surely be one of the most talked-about books of the year." —Town and Country Magazine

"Here is a book you won't want to put down for anything. Not since The Glass Castle has a memoir managed to convey such a complex family bond, in which love, devotion, and corrosive secrets are inextricably linked. Gorgeous, addictive, unflinching, Wild Game is a must-read."— J. Courtney Sullivan, New York Times best-selling author of Maine and Saints for All Occasions
 
"As the saying goes, you can't make this stuff up. [A] remarkable web of relationships in a privileged, Cape Cod world and the lies a daughter was forced to tell. Riveting." —Toronto Star

"It's a rare memoir that reads like a thriller, but Adrienne Brodeur's Wild Game manages to do just that. Beautifully written and harrowing, the book left me breathless."— Richard Russo, author of The Destiny Thief and Empire Falls

"I can't stop thinking about this extraordinary memoir. In the spirit of The Liar's Club and The Glass Castle, Brodeur takes on the complicated subjects of mother-daughter relationships and family secrets with masterful storytelling and cinematic style. Be forewarned that this book requires the buddy system; you'll need to discuss it with someone the minute you finish!" —Allison K. Hill, Orange County Register

"Entirely unique and utterly enthralling, Wild Game examines the ardor of a daughter's love, caught up in the relentless needs of her mother. In this courageous act of radical self-reflection and truth-telling, Brodeur untangles karmic threads that bind families together across the generations."— Ruth Ozeki, author of A Tale for the Time Being 

"This page turning memoir…reads like heady beach fiction…This layered narrative of deceit, denial, and disillusionment is a surefire bestseller."—Publishers Weekly, Starred Review

"Wild Game tells an extraordinary family story, but this riveting memoir will touch all mothers and daughters. Adrienne Brodeur explores with compassionate clarity the intense bonds of love and need that create a family; and the destruction that can ensue. This is a beautiful book."— Claire Messud, author of The Burning Girl

"Wild Game: My Mother, Her Lover, and Me works effortlessly to earn my highest compliment for a memoir: It reads like a novel. The story immediately drew me in into [its] magnetic and complicated world." —Psychology Today

"A searing, indelible memoir of an extraordinary mother and her equally extraordinary daughter. Among Adrienne Brodeur's many achievements in Wild Game—beautiful prose, a riveting story, elegantly told—what I found most moving is the love threaded through every page of this unforgettable book."— Dani Shapiro, author of Hourglass and Inheritance
 
"Brodeur's dramatic story makes for a perfect beach read; the fact that the soap opera is true makes it all the more compelling." —Columbia Magazine

"Adrienne Brodeur has had decades to consider her glamorous, aspiring, and deeply manipulative mother, along with her complex influence on her life. She appears to have used each day to explore and perfectly distill this legacy of sex, lies, and love into a memoir that is intimate, emotionally gripping, exquisitely shaped. Brodeur's search for honesty is heroic and graceful; her hard-earned understanding animates this quietly shattering book about how lies passed by parents embed themselves into their children's hearts."— George Hodgman, New York Times best-selling author of Bettyville

"Brodeur's story explores the bond between mother and daughter and the ripple effect a family secret can have when passed among generations. Highly recommended."—Library Journal, starred

"A candid, deftly crafted narrative...a vivid chronicle of a daughter's struggle to find herself."—Kirkus

"An absorbing story of secrets, love, and family." —Booklis
Mariner Books, 9780358361329, 272pp.
Publication Date: July 7, 2020
About the Author
ADRIENNE BRODEUR began her career in publishing as the co-founder, along with filmmaker Francis Ford Coppola, of the fiction magazine Zoetrope: All-Story, which won the National Magazine Award for Best Fiction three times and launched the careers of many writers. She was a book editor at Houghton Mifflin Harcourt for many years and, currently, she is the Executive Director of Aspen Words, a program of the Aspen Institute. She has published essays in the New York Times. She lives in Cambridge with her husband and children.