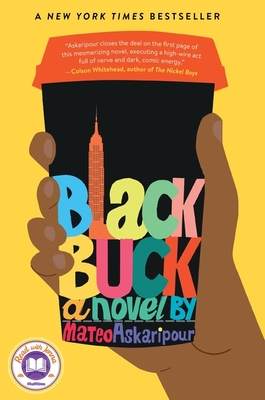 Black Buck
Hardcover

* Individual store prices may vary.
Other Editions of This Title:
Digital Audiobook (1/4/2021)
Paperback (1/18/2022)
Library Binding, Large Print (7/20/2021)
MP3 CD (1/5/2021)
January 2021 Indie Next List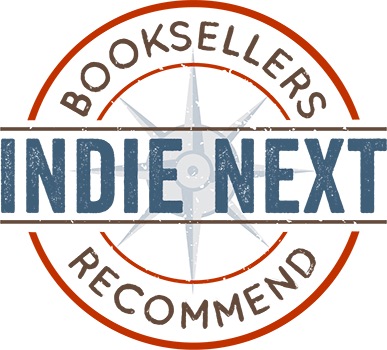 "Perhaps I have a different perspective on this book because I have a younger brother who is a Black, 20-something man in sales, but this book presents an evocative, honest, complex portrait of being a BIPOC person in a white-dominant workplace (albeit one that is high-powered, sales-driven, and New York City-based). This is a book that allows a reader to be seen if this is their experience, but also for a reader to learn about a different reality if this is not their own.
Black Buck
is a tightly woven, contemporary debut from an author to watch."
— BrocheAroe Fabian, River Dog Book Co., Beaver Dam, WI
View the List
Description
A New York Times Bestseller 
A Read with Jenna Today Show Book Club Pick!
Longlisted for the Center for Fiction's First Novel Prize

"Askaripour closes the deal on the first page of this mesmerizing novel, executing a high wire act full of verve and dark, comic energy."
—Colson Whitehead, author of The Nickel Boys

"A hilarious, gleaming satire as radiant as its author. Askaripour has announced himself as a major talent of the school of Ralph Ellison, Paul Beatty, Fran Ross, and Ishmael Reed. Full of quick pacing, frenetic energy, absurd—yet spot on—twists and turns, and some of the funniest similes I've ever read, this novel is both balm and bomb."
—Nafissa Thompson-Spires, author of Heads of the Colored People

For fans of Sorry to Bother You and The Wolf of Wall Street—a crackling, satirical debut novel about a young man given a shot at stardom as the lone Black salesman at a mysterious, cult-like, and wildly successful startup where nothing is as it seems.

There's nothing like a Black salesman on a mission.

An unambitious twenty-two-year-old, Darren lives in a Bed-Stuy brownstone with his mother, who wants nothing more than to see him live up to his potential as the valedictorian of Bronx Science. But Darren is content working at Starbucks in the lobby of a Midtown office building, hanging out with his girlfriend, Soraya, and eating his mother's home-cooked meals. All that changes when a chance encounter with Rhett Daniels, the silver-tongued CEO of Sumwun, NYC's hottest tech startup, results in an exclusive invitation for Darren to join an elite sales team on the thirty-sixth floor.

After enduring a "hell week" of training, Darren, the only Black person in the company, reimagines himself as "Buck," a ruthless salesman unrecognizable to his friends and family. But when things turn tragic at home and Buck feels he's hit rock bottom, he begins to hatch a plan to help young people of color infiltrate America's sales force, setting off a chain of events that forever changes the game.

Black Buck is a hilarious, razor-sharp skewering of America's workforce; it is a propulsive, crackling debut that explores ambition and race, and makes way for a necessary new vision of the American dream.
Praise For Black Buck…
An Instant New York Times Bestseller A Read with Jenna Today Show Book Club Pick Long-listed for the Center for Fiction's First Novel Prize Long-listed for the Brooklyn Public Library Literary Prize An Indie Next Pick Apple's Best of January Amazon's Spotlight Best Pick of the Month One of Barnes & Noble Reads "Most Anticipated for January" One of Entertainment Weekly's "Best Books to Keep You Warm this January" One of Washington Post's "10 Books to Read in January" One of NBC News' "10 of the Best Fiction Books by Black Authors in 2021" One of Fortune's "Best Books for January" One of Shondaland's "Best Five Books for January" One of Essence's "21 Books We Can't Wait to Read in 2021" One of WIRED's "Picks for the 10 Books You Have to Read This Winter" One of O, the Oprah Magazine's "33 of the Best Beach Reads to Help You Escape" One of Vulture's "46 Books We Can't Wait to Read in 2021" One of Elle's "55 Best Books to Read in 2021" One of Marie Claire's "29 Best New 2021 Books" One of Vanity Fair's "Books to Get You Through Winter" One of E! Online's "17 Books to Add to Your Reading List in January" One of The Root's "PageTurners: We're in for a Hell of  Year" One of AV Club's "5 New Books to Read in January" One of Marie Claire's "35 Must-Read 2021 Book Releases by Black Authors" One of Cosmopolitan's "Best New Books 2021" One of the New York Post's "Best New Books to Read" One of PopSugar's "Books Everyone Will Be Talking About in 2021" One of Literary Hub's "Most Anticipated Books of the Year" One of Parade's "Best New Books to Read this Winter" One of Thrillist's "30 Books We Can't Wait to Read in 2021" One of Reader's Digest's "25 Best Books by Black Authors You'll Want to Know About" One of PopSugar's "Best Books of January" One of Book Riot's "10 Propulsive 2021 Books Everyone Will Be Talking About" One of Poets & Writer's "New and Noteworthy" One of SheReads' "The Best 12 Books of Winter" One of Alma's "Favorite Books for Winter 2021" One of Book Riot's "January Book Recommendations" One of Black Business Guide's "21 Books by Black Writers to Read in 2021" One of Debutiful's "10 Debut Books You Should Read this January" One of Write or Die Tribe's "21 Books We Can't Wait to Read in 2021" One of Sunday Evening Post's "10 Books to Start 2021" One of The Nerd Daily's "Anticipated Debut Novels You Should Have on Your Radar in 2021" One of Grit Daily's "Best Books of 2021" One of Entertainment Weekly's "14 Books to Read During Black History Month" Included on The Rumpus' "What to Read When You Want to Celebrate Black History" A Skimm Reads Pick "An irresis —
 "An irresistible comic novel about the tenacity of racism in corporate America . . . [Black Buck] is alternately sly and sweet, a work of cultural criticism that laments and celebrates the power of money." — Ron Charles, Washington Post
"Darkly comic . . . The message at the heart of this novel [is] very American, that the power is in the pitch . . . Black Buck is not unlike The Great Gatsby, in its own way." — NPR, Weekend Edition
"This winning novel — or is it a self-help book? — opens with a striking proposition: 'MLK, Malcolm X, James Baldwin, Jean-Michel Basquiat and Frederick Douglass were all salesmen' . . . Teetering between biting satire and complete earnestness (interspersed throughout are callouts with real sales advice), Askaripour's novel charts the unlikely metamorphosis of Darren Vender . . . [whose] quick wit provides cathartic delight."  — New York Times Book Review
"Mateo Askaripour's voice is so fresh. The writing is so intimate. At moments, it's satirical and funny and then at moments, it's heartbreaking . . . The details are so intimate, spot on and beautiful. I found myself underlining constantly."  — Jenna Bush Hager, Today Show?
"A combination of character study, searing indictment of all the problematics of white corporate culture, and some good old-fashioned enjoyable sarcasm." — Entertainment Weekly, "The Best Books to Keep You Warm This January"
"A must-read . . . Buck's journey is one you should invest in for 2021 without question."  — BET, "Is Mateo Askaripour's Debut Novel the Blackest Book of 2021?"
"Mateo Askaripour begins his debut, which follows Brooklyn-dwelling Darren as he's plucked from his Starbucks manager job by a start-up CEO and crashed into a sales job as the only Black member of the company, with an author's note that the book might be used as a reference by aspiring Black salesmen. It's a satirical construct that informs this razor-sharp send-up of ladder-climbing office culture, and all the systemic and individual racism it perpetuates." — Vanity Fair, "The Books and Totes That Will Get You Through This Winter"
"Askaripour wields a sharp satirical blade to deliver social commentary . . . He may have written the first satire that doubles as self-help." — Los Angeles Times
"A biting and brilliant novel, Black Buck is masterclass in self-reflection and meaningful satire." — Shondaland, "The Best Five Books for January"
"Proceeds at breakneck speed . . . Black Buck weaves in commentary about gentrification, class, race, and the American dream in between its punchy jokes." — O, the Oprah Magazine, "33 of the Best Beach Reads to Help You Escape"
"Rhapsodic and incisive, Black Buck is a journey into a post-racial dystopia born of tech-fueled greed and racial ignorance. In other words: It's a doozy." — Wired, "Picks for the 10 Books You Have to Read This Winter"
Mariner Books, 9780358380887, 400pp.
Publication Date: January 5, 2021
About the Author
MATEO ASKARIPOUR's work aims to empower people of color to seize opportunities for advancement, no matter the obstacle. He was chosen as one of Entertainment Weekly's "10 rising stars to make waves in 2021," a 2018 Rhode Island Writers Colony writer-in-residence, and his writing has appeared in The New York Times, Entrepreneur, Lit Hub, and elsewhere. His debut novel BLACK BUCK was an instant New York Times bestseller and a Read With Jenna Today Show book club pick. He lives in Brooklyn. Follow him on Instagram and Twitter at @AskMateo.
 
1. Discuss the author's note at the beginning of the novel and the tips addressed to the reader throughout. What do you make of Buck's advice? And why do you think Askaripour chose to structure the novel this way—almost like a business memoir or sales manual?
2. When Darren reverse closes Rhett at Starbucks, everything changes (13–14). What does Rhett see in Darren in that moment? Why is Darren reluctant to accept Rhett's job offer to work at Sumwun? Have you ever been afraid to pursue a new opportunity in your own life?
3. Discuss Darren's relationship to Ma, Soraya, and the "gargoyles" (Jason and Wally Cat) and how those relationships change when Darren begins working at Sumwun. How does his professional success impact his closest relationships? Have you seen anything similar happen to yourself, friends, or loved ones?
4. What is the culture like at Sumwun? What are the various rituals and hierarchies? Discuss the way Darren ("Buck") is treated compared to his colleagues as well as the ways people at the top, like Rhett and Clyde, engage with race.
5. Discuss the media's relationship to Darren—from his first TV appearance on Rise and Shine, America to Bonnie Sauren's coverage of him. What are the narratives they create for him, and how does he fight back?
6. Discuss the origins of the Happy Campers and its quick success. What does Brian offer Darren, and vice versa? What did you make of the lessons that Darren put his early members through—from the subway car entertainment to the dine and dash? What, if anything, did these scenarios teach Brian, Rose, and the rest of the crew?
7. Discuss the criticism of the Happy Campers from the White United Society of Salespeople and the media. How do they try to thwart the Happy Campers' mission? Why do they feel threatened by the Happy Campers' success?
8. Discuss your feelings toward Darren, and how they might have changed, over the course of the novel. Despite his worst actions, do you think he's ultimately redeemed?
or
Not Currently Available for Direct Purchase