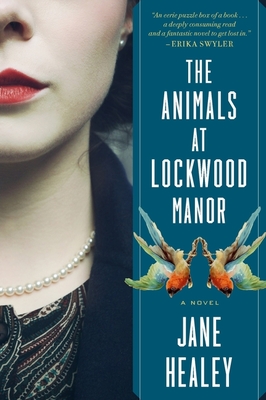 The Animals at Lockwood Manor (Paperback)
Mariner Books, 9780358508656, 352pp.
Publication Date: March 23, 2021
Other Editions of This Title:
Hardcover (3/10/2020)
CD-Audio (3/10/2020)
MP3 CD (3/10/2020)
* Individual store prices may vary.
March 2020 Indie Next List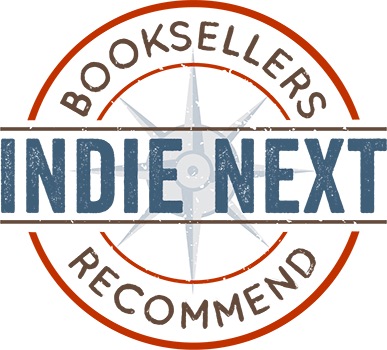 "During WWII, Hetty Cartwright arrives at Lockwood Manor to take care of specimens from a natural history museum in London. The hosts of the large manor, the controlling Major and his anxious daughter, Lucy, welcome Hetty and the specimens but don't fully understand her. As time passes, there are ghosts, unexplained visitors, fears, and moving animals that make the job of safekeeping the animals and fossils difficult. This book is a page-turner, a thriller, a love story, and a moving story with surprises."
— Lauren Zimmerman, The Writer's Block Bookstore, Winter Park, FL
View the List
Description
A debut novel for fans of Sarah Perry and Kate Morton: when a young woman is tasked with safeguarding a natural history collection as it is spirited out of London during World War II, she discovers her new manor home is a place of secrets and terror instead of protection.

In August 1939, thirty-year-old Hetty Cartwright arrives at Lockwood Manor to oversee a natural history museum collection whose contents have been taken out of London for safekeeping. She is unprepared for the scale of protecting her charges from party guests, wild animals, the elements, the tyrannical Major Lockwood, and Luftwaffe bombs. Most of all, she is unprepared for the beautiful and haunted Lucy Lockwood.

For Lucy, who has spent much of her life cloistered at Lockwood, suffering from bad nerves, the arrival of the museum brings with it new freedoms. But it also resurfaces memories of her late mother and nightmares in which Lucy roams Lockwood, hunting for something she has lost.

When the animals appear to move of their own accord and exhibits go missing, Hetty and Lucy begin to wonder what exactly it is that they might need protection from. And as the disasters mount, it is not only Hetty's future employment that is in danger but her own sanity. There's something, or someone, in the house. Someone stalking her through its darkened corridors . . .
 
About the Author
JANE HEALEY studied writing in the MFA program at CUNY Brooklyn College. Her short fiction has been short-listed for the Bristol Short Story Prize, the Costa Short Story Award, and the Commonwealth Short Story Prize. The Animals at Lockwood Manor is her debut novel. She lives in Edinburgh.
Praise For The Animals at Lockwood Manor…
A 2020 "Most Anticipated," Angela Lashbrook for Medium
A March Indie Next Pick

"Comparisons between Jane Healey's debut and Sarah Perry's The Essex Serpent are accurate, as The Animals at Lockwood Manor fits beautifully into the category of gothic fiction . . . A strong debut, full of creepy cliffhangers, lovely descriptions and a believably inelegant heroine."—BookPage

"Alternating chapters told from Lucy's point of view supply the backstory of this gothic tale of hauntings, secrets, and madness—a creative device that adds tension and suspense. Atmospheric details of the manor make it a central character. VERDICT: Recommended for fans of Lauren A. Forry, Sarah Perry, and gothic suspense."—Library Journal

"[Healey's] gothic novel ticks the most important box: eerie atmosphere . . . excels at creating disquiet through descriptions of crushed feathers, disintegrating fur, teeth shining in the half-light, and the living creatures that prey upon the taxidermied animals . . . Will offer a satisfying scratch for those with an itch for a gothic read."—Booklist 

"[A] satisfying conclusion . . . this will be of interest for fans of revisionist gothic narratives."—Publishers Weekly

"Healey looks back fondly at the tradition of spooky English country-house fiction while adding a few twists of her own . . . History and mystery to spare."—Kirkus Reviews

"Jane Healey has created an eerie puzzle box of a book and a gothic in the tradition's best sense. A fading great house filled with taxidermy is the perfect backdrop for Healey's facile atmospheric prose, which brings to mind both Sarah Waters and Sarah Perry. Tense, broody, romantic and subversive, The Animals of Lockwood Manor is a deeply consuming read and a fantastic novel to get lost in."
—Erika Swyler, author of The Book of Speculation and Light from Other Stars
 
"Filled with elusive ghosts, mad women, tyrannical housekeepers, and a zoo's worth of taxidermy, this novel is a gothic treat. Curl up with a blanket and a drop of Creme de Menthe to savor while you read The Animals at Lockwood Manor cover to cover."—Pamela Klinger-Horn, Excelsior Bay Books

"A gothic mystery set during WWII, The Animals at Lockwood Manor is sure to thrill any reader looking for a dark and evocative read."—Luisa Smith, Book Passage
 
"This debut novel is a delicious and unique mystery to help you wile away the last days of winter."—Linda Bond, Auntie's

"A rare treat to read a book set during WWII that is not about WWII. Healey teases us through the mystery of the haunting of Lockwood Manor, with characters so authentic, I felt I could speak with them. Highly satisfactory reading!" —Terri Corning, RJ Julia Booksellers

"By turns spooky and sexy, dream-like and uneasy, Jane Healey's The Animals at Lockwood Manor is the perfect read for fans of Sarah Waters and historical fiction." —Janet Geddis, Avid Bookshop

"A macabre look into an unknown point in World War II history that entangles no nonsense Hetty Cartwright, the magnetic and haunting Lucy Lockwood, and Lockwood Manor, and leaves us wondering if Hetty will be able to protect London's natural history mammal collection, or more importantly herself." —Holland Saltsman, The Novel Neighbor

A love story buried within a mystery, The Animals at Lockwood Manor is sure to keep the reader turning pages."—Cary Shapiro, Plot Twist Bookstore

"Gothic and mysterious with a hint of Upstairs, Downstairs, The Animals at Lockwood Manor will keep you turning the pages until the dramatic ending when all is revealed."—Mimi Hannan, La Playa Books  

"A thriller, a love story, a moving story with surprises."—Lauren Zimmerman, The Writer's Block Bookstore