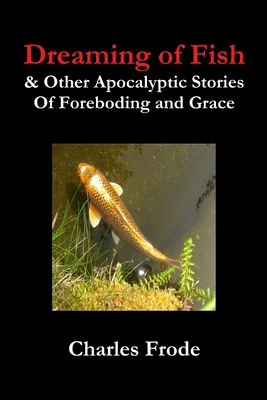 Dreaming of Fish & Other Apocalyptic Stories of Foreboding and Grace (Paperback)
Lulu.com, 9780359221394, 150pp.
Publication Date: January 20, 2019
* Individual store prices may vary.
Description
Charles Frode's 3rd short story collection, concentrated, bitter and benignly pessimistic squeezings from the season's harvest, the ripest leftover fruit gleaned after the sweetest fruit has been picked, mystical gumbos of differently stirred dimensions of experience. Several stories written by the ""You"" narrator, could be you, the reader, or Frode, the author. Three apocalyptic stories of how the earth could end by the distortions of ancient trees, by the accumulations of cultures, and by the aberration of algorithms. A handful of stories about an invasion of sanctified cockroaches, an uncannily skilled boy, a mystical story of ALS, a stereotypical young mass murderer, a hunchback a hermaphrodite and a mysterious Greek monastery, a walleyed degenerate and his omnivorous goats, and the transmigration of a matriarchal boar's spirit.