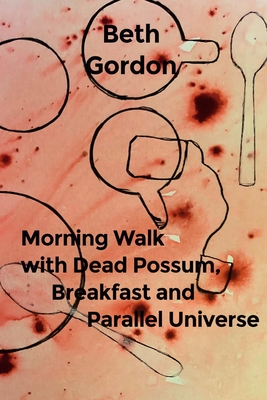 Morning Walk with Dead Possum, Breakfast and Parallel Universe (Paperback)
Lulu.com, 9780359536405, 68pp.
Publication Date: April 29, 2019
* Individual store prices may vary.
Description
In her stunning debut collection, "Morning Walk..." Beth Gordon addresses loss and grief in a unique way, blending her impeccable craft with a new vision, a new voice, and indeed a new language; at times formal yet following a new modern standard of magical realism and out of body pain and transcendence. Gordon's poetry is brilliant yet accessible to the masses - and addresses themes and feelings to which all mothers, parents and ultimately humans will relate to and find solace with her tender and sometimes rightfully angry words. She blends the ordinary with the extraordinary using lush, magical words that are sweet in the mouth and roll off the tongue.