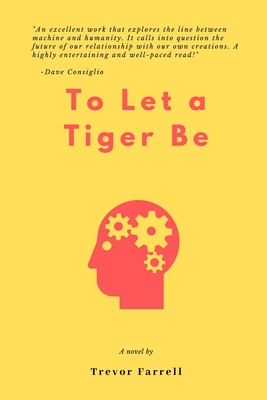 To Let a Tiger Be
Paperback

* Individual store prices may vary.
Description
It's the second half of the twenty-first century. The advent of the next industrial revolution has brought forth a new series of automation - machines that can perform any task safer, faster, better, and cheaper than any human ever could. With their introduction, unemployment levels soar, trade collapses, and the world falls into ruin. China becomes a closed state, Germany remains the only nation in Europe to retain stability, and the role of the United States government shifts primarily into a position of humanitarian aid for its own citizens. With this vast computational ability, however, comes a new possibility: artificial emulation of human consciousness, and with it, the creation of IEBs. These non-human citizens roam the streets, interact with the people that came before them, and work to determine their meaning. Their existence alone is enough to change the face of mankind forever.
Lulu.com, 9780359724284, 146pp.
Publication Date: September 16, 2019