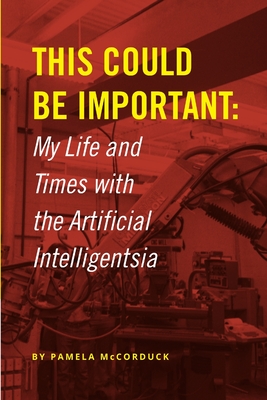 This Could Be Important (Paperback)
My Life and Times with the Artificial Intelligentsia
Lulu.com, 9780359901333, 546pp.
Publication Date: October 1, 2019
Other Editions of This Title:
Hardcover (10/1/2019)
* Individual store prices may vary.
Description
In the autumn of 1960, twenty-year-old humanities student Pamela McCorduck encountered both the fringe science of early artificial intelligence, and C. P. Snow's Two Cultures lecture on the chasm between the sciences and the humanities. Each encounter shaped her life. Decades later her lifelong intuition was realized: AI and the humanities are profoundly connected. During that time, she wrote the first modern history of artificial intelligence, Machines Who Think, and spent much time pulling on the sleeves of public intellectuals, trying in futility to suggest that artificial intelligence could be important. Memoir, social history, group biography of the founding fathers of AI, This Could Be Important follows the personal story of one AI spectator, from her early enthusiasms to her mature, more nuanced observations of the field.