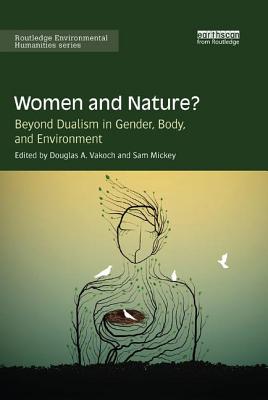 Women and Nature?
Beyond Dualism in Gender, Body, and Environment (Routledge Environmental Humanities)
Paperback

* Individual store prices may vary.
Description
Women and Nature? Beyond Dualism in Gender, Body, and Environment provides a historical context for understanding the contested relationships between women and nature, and it articulates strategies for moving beyond the dualistic theories and practices that often frame those relationships.
In 1974, Fran oise d'Eaubonne coined the term "ecofeminism" to raise awareness about interconnections between women's oppression and nature's domination in an attempt to liberate women and nature from subordination. Since then, ecofeminism has attracted scholars and activists from various disciplines and positions to assess the relationship between the cultural human and the natural non-human through gender reconsiderations. The contributors to this volume present critical and constructive perspectives on ecofeminism throughout its history, from the beginnings of ecofeminism in the 1970s through to contemporary and emerging developments in the field, drawing on animal studies, postcolonialism, film studies, transgender studies, and political ecology.
This interdisciplinary and international collection of essays demonstrates the ongoing relevance of ecofeminism as a way of understanding and responding to the complex interactions between genders, bodies, and the natural environment. It will be of great interest to students and scholars of ecofeminism as well as those involved in environmental studies and gender studies more broadly.
Routledge, 9780367152406, 220pp.
Publication Date: January 17, 2019
About the Author
Douglas A. Vakoch is President of METI International, a nonprofit research and educational organization devoted to Messaging Extraterrestrial Intelligence (METI) and supporting the sustainability of human culture on multigenerational timescales, which is essential for long-term METI research. Sam Mickey is Adjunct Professor in the Theology and Religious Studies Department at the University of San Francisco, U.S.