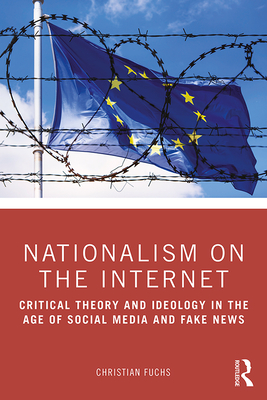 Nationalism on the Internet (Paperback)
Critical Theory and Ideology in the Age of Social Media and Fake News
Routledge, 9780367357665, 314pp.
Publication Date: October 5, 2019
Other Editions of This Title:
Hardcover (9/30/2019)
* Individual store prices may vary.
Description
In this timely book, critical theorist Christian Fuchs asks: What is nationalism and what is the role of social media in the communication of nationalist ideology?
Advancing an applied Marxist theory of nationalism, Fuchs explores nationalist discourse in the world of contemporary digital capitalism that is shaped by social media, big data, fake news, targeted advertising, bots, algorithmic politics, and a high-speed online attention economy. Through two case studies of the German and Austrian 2017 federal elections, the book goes on to develop a critical theory of nationalism that is grounded in the works of Karl Marx, Rosa Luxemburg, and Eric J. Hobsbawm.
Advanced students and scholars of Marxism, nationalism, media, and politics won't want to miss Fuchs' latest in-depth study of social media and politics that uncovers the causes, structures, and consequences of nationalism in the age of social media and fake news.
About the Author
Christian Fuchs is a professor of media and communication studies and a critical theorist of communication and society. He is co-editor of the journal tripleC: Communication, Capitalism & Critique (www.triple-c.at) and author of many books, including Social Media: A Critical Introduction, Digital Demagogue: Authoritarian Capitalism in the Age of Trump and Twitter, Digital Labour and Karl Marx, and Internet and Society: Social Theory in the Information Age.