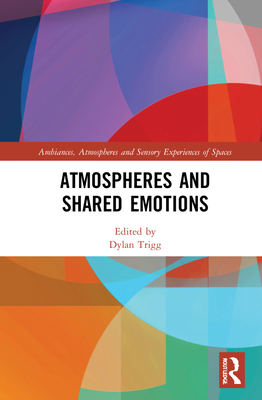 Atmospheres and Shared Emotions (Ambiances)
Hardcover

* Individual store prices may vary.
Description
This book explores the role atmospheres play in shared emotion. With insights from leading scholars in the field, Atmospheres and Shared Emotions investigates key issues such as the relation between atmospheres and moods, how atmospheres define psychopathological conditions such as anxiety and schizophrenia, what role atmospheres play in producing shared aesthetic experiences, and the significance of atmospheres in political events.
Calling upon disciplinary methodologies as broad as phenomenology, film studies, and law, each of the chapters is thematically connected by a rigorous attention on the multifaceted ways atmosphere play an important role in the development of shared emotion. While the concept of atmosphere has become a critical notion across several disciplines, the relationship between atmospheres and shared emotion remains neglected. The idea of sharing emotion over a particular event is rife within contemporary society. From Brexit to Trump to Covid-19, emotions are not only experienced individually, they are also grasped together. Proceeding from the view that atmospheres can play an explanatory role in accounting for shared emotion, the book promises to make an enduring contribution to both the understanding of atmospheres and to issues in the philosophy of emotion more broadly.
Offering both a nuanced analysis of key terms in contemporary debates as well as a series of original studies, the book will be a vital resource for scholars in contemporary philosophy, aesthetics, human geography, and political science.
Routledge, 9780367674199, 212pp.
Publication Date: November 26, 2021
About the Author
Dylan Trigg is an FWF Senior Researcher at the University of Vienna, Department of Philosophy running a project on the phenomenology of nostalgia.