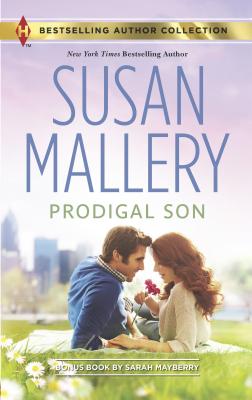 Prodigal Son: Prodigal Son/Best Laid Plans (Mass Market Paperbound)
Prodigal Son/Best Laid Plans
Harlequin, 9780373180806, 460pp.
Publication Date: December 31, 2013
* Individual store prices may vary.
or
Not Currently Available for Direct Purchase
Description
THE CEO'S REDEMPTION
Jack Hanson knew what he wanted, and it wasn't a media empire. After his father died suddenly, Jack was forced to leave his law practice and take over his father's company. And, oh, yeah, pull it back from the brink of catastrophe. The one bright spot in the whole mess was his new hirean old business-school friend, Samantha Edwards. Samantha was just as smart, fun and vibrant as she'd been in school, but nowshe was a hell of a lot sexier.
Samantha Edwards knew what she wanted, and it wasn't love. She'd already made a mess out of her life once. She wasn't about to jeopardize the best job she'd ever had by breaking the cardinal rule of businessfalling for the boss. And yet, Jack needed her. And she needed himbecause if he could put the company back together, perhaps he could heal her, too.
Advertisement