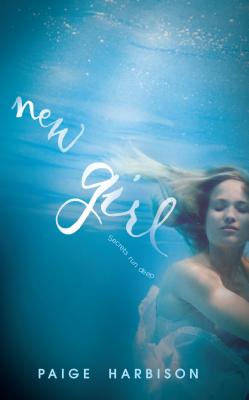 New Girl (Paperback)
Harlequin, 9780373210428, 314pp.
Publication Date: January 31, 2012
Description

Welcome to Manderley Academy
I hadn't wanted to go, but my parents were so excited. So here I am, the new girl at Manderley, a true fish out of water. But mine's not the name on everyone's lips. Oh, no.
It's Becca Normandy they can't stop talking about. Perfect, beautiful Becca. She went missing at the end of last year, leaving a spot open at Manderleythe spot that I got. And everyone acts like it's my fault that infallible, beloved Becca is gone and has been replaced by not perfect, completely fallible, unknown Me.
Then, there's the name on my lipsMax Holloway. Becca's ex. The one boy I should avoid, but can't. Thing is, it seems like he wants me, too. But the memory of Becca is always between us. And as much as I'm starting to like it at Manderley, I can't help but think she's out there, somewhere, watching me take her place.
Waiting to take it back.

About the Author
Paige Harbison is twenty years old, and a sophomore in college majoring in Studio Art. She lives with her golden retriever Rigby, and is the daughter of New York Times Bestselling Author Beth Harbison.
Advertisement