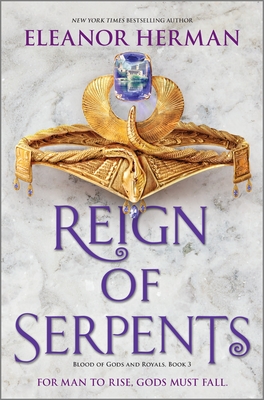 Reign of Serpents (Blood of Gods and Royals #3) (Hardcover)
Harlequin Teen, 9780373212330, 336pp.
Publication Date: June 27, 2017
Other Editions of This Title:
Paperback (5/29/2018)
* Individual store prices may vary.
Description
As the end of an age approaches, blood soaks the earth, twisted prophecies wield immeasurable power and tyrants demand impossible sacrifices Prince Alexander of Macedon's mind has been touched by an incomprehensible evil, even as his betrothed travels from afar to unite their kingdoms against a terrible darkness that threatens both realms: the Spirit Eaters. From the distant shores of Illyria to a small deserted island, the deadly consequences of Smoke Blood magic loom and lost civilizations emerge to reveal the existence of a weapon that may do the impossible--kill the last living god. As magic rises and warriors clash, the fate of all Macedon rests in the hands of the unstable prince and those whose loyalty can no longer be trusted.