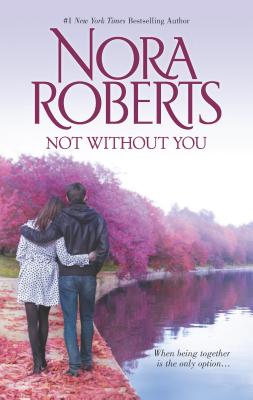 Not Without You (Mass Market Paperbound)
Silhouette Books, 9780373281732, 474pp.
Publication Date: October 29, 2013
Description
#1 New York Times bestselling author NORA ROBERTS brings us two classics that prove when love is on the line, anything can be overcome
Secret Star
Lieutenant Seth Buchanan finds his homicide investigationand his heartthrown into turmoil when murder victim Grace Fontaine turns up very much alive. The cool, controlled cop never lets his feelings get in the way of his job, and everything he knows about the notorious heiress tells him she's bad news. But in her irresistible presence, Seth finds it hard to remember there's any mystery more important to solve than that of Grace herself.
The Law Is a Lady
Once Phillip Kincaid fixes his mind on something, he sets about getting it. When he's pulled over for speeding in Friendly, New Mexico, he knows the town is the perfect locale for his next film. And no-nonsense sheriff Victoria Ashton looks pretty perfect to him, too But Tori's all business. With no interest in romance, she's giving Phillip a run for his moneymaking him all the more determined to show her that even a lady of the law can surrender willinglyto love.
About the Author
Nora Roberts is a bestselling author of more than 209 romance novels. She was the first author to be inducted into the Romance Writers of America Hall of Fame. As of 2011, her novels had spent a combined 861 weeks on the "New York Times" Bestseller List, including 176 weeks in the number-one spot. Over 280 million copies of her books are in print, including 12 million copies sold in 2005 alone.
Advertisement