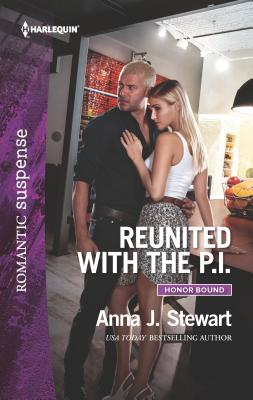 Reunited with the P.I. (Mass Market Paperbound)
Harlequin Romantic Suspense, 9780373402120, 288pp.
Publication Date: May 9, 2017
Description
Heart-racing romance, breathless suspense
In this Honor Bound romance, a perilous change of heart looms for two former lovers...
Exactly why should P.I. Vince Sutton take his ex-wife's case? Because she, assistant district attorney Simone Armstrong, put his brother in jail? Because the ambitious spitfire still drives him crazy? No, he'll take it because "The Avenging Angel" makes him a deal he can't refuse. Sparks fly when Vince works all-too-closely with Simone to locate her missing key witness...but in the process, they are drawn into a cold case. As much as he tries, Vince can't deny that he's never gotten over beautiful Simone, but can he admit his feelings to her--and himself? And can he save her from the danger that's heading their way?
Honor Bound--Seeking justice...and falling in love
Discover the full miniseries below
Book 1: More Than a Lawman
Book 2: Reunited with the P.I.
"Anna J. Stewart created a great cast of colorful characters that will keep you entertained. Ms. Stewart provides a good balance of banter, heat, and suspense."--Harlequin Junkie on Trouble With Nathan
Advertisement