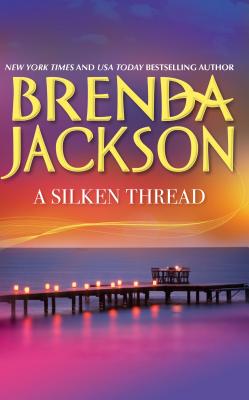 A Silken Thread (Paperback)
Kimani, 9780373534265, 368pp.
Publication Date: February 1, 2011
* Individual store prices may vary.
or
Not Currently Available for Direct Purchase
Description

For Erica Sanders, finding a soul mate was the easy part. Brian Lawson is the man she wants, and everyone agrees they're the ideal couple. Almost everyone. The one exception is Erica's mother, Karen, who prefers her daughter marry another man. Karen even hires a private detective to investigate Brian, but the truth he uncovers is the last thing she expecteda devastating betrayal that rips both families apart.
Convinced that her relationship can't be salvaged, Erica ends her engagement. Yet she has lingering doubts over her decision, especially once Brian's attractive single neighbor starts pursuing him. A chance meeting proves that the passion between Brian and Erica hasn't dimmedbut neither has the determination of others to keep them apart, or the shocking lengths Karen will go to in order to undermine her daughter's relationship.
As secrets old and new are revealed, Erica and Brian find themselves caught between the bonds of the past and an uncertain future, each making painful discoveries about who to believe and trust. Masterfully told and laced with the sensuality and drama that Brenda Jackson does best, this is an unforgettable story of relationships at their most complex, and how hard it can be to choose between living separate livesor holding fast when love hangs by a silken thread.

About the Author
A New York Times and USA TODAY bestselling and award-winning author of more than seventy-five romance titles, Brenda is a recent retiree who divides her time between family, writing and traveling with her husband. Readers may write Brenda at P.O. Box 28267, Jacksonville, Florida 32226, by email at WriterBJackson@aol.com or visit her website at www.brendajackson.net.
Advertisement