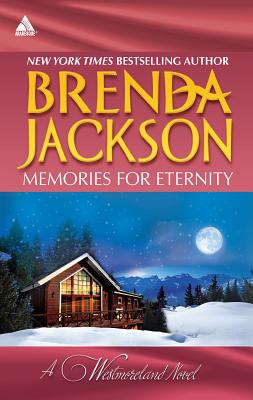 Memories for Eternity: Taming Clint Westmoreland\Cole's Red-Hot Pursuit (Mass Market Paperbound)
Taming Clint Westmoreland\Cole's Red-Hot Pursuit
Kimani Press, 9780373534920, 384pp.
Publication Date: December 18, 2012
* Individual store prices may vary.
or
Not Currently Available for Direct Purchase
Description
"Taming Clint Westmoreland"
"In name only?" The moment former Texas Ranger Clint Westmoreland learns that he is still married, he sets the limits for his wife's stay at his exclusive horse ranch. But when she arrives, Clint's boundaries begin to blur. He and Alyssa Barkley have thirty days to untangle the legal knot that bound them together during an undercover assignment years before. But this sexy, curvaceous Alyssa is different from the mousy, awestruck rookie agent he remembers. And now her every move has him wondering what it would be like if he really was her man.
"Cole's Red-Hot Pursuit"
"Cole Westmoreland always gets what he wants " What the former Texas Ranger wants is sultry Patrina Forman. But Patrina is dead set against falling for a man with a no-strings-attached attitude, and there is no way she is going to fall into bed with a lawman Then a Montana blizzard changes everything. Trapped together for three sinfully delicious nights, Cole soon has Patrina singing a different tune thanks to his personal brand of red-hot seduction. But what will happen once the snow begins to thaw?
About the Author
A New York Times and USA TODAY bestselling and award-winning author of more than seventy-five romance titles, Brenda is a recent retiree who divides her time between family, writing and traveling with her husband. Readers may write Brenda at P.O. Box 28267, Jacksonville, Florida 32226, by email at WriterBJackson@aol.com or visit her website at www.brendajackson.net.
Advertisement