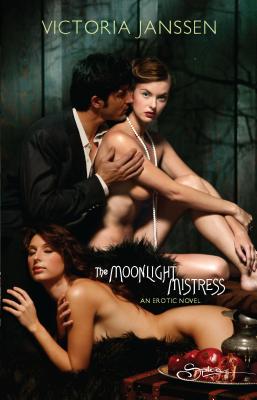 The Moonlight Mistress (Paperback)
Spice, 9780373605361, 346pp.
Publication Date: November 17, 2009
* Individual store prices may vary.
Description
It is the eve of the Great War, and English chemist Lucilla Osbourne finds herself trapped on hostile German soil. Panicked and alone, she turns to a young Frenchman for shelter. Together they spend a night of intense passion, but their dangerous circumstances won't allow more than a brief affair. Even with the memory of Lucilla's lushness ever present, scientist Pascal Fournier is distracted by his reason for being in enemy territory--Tanneken Claes has information Pascal could use against the enemy but, even more extraordinary...she's a werewolf. After entrusting Pascal with her secret, Tanneken and her mate, Noel, are captured. Suspecting a rogue scientist rumored to have a fascination with werewolves is behind the abduction, Pascal knows he must act fast to save them. He's all too aware of Professor Kauz's reputed perversions and lust for control.... As war rages, Pascal and Lucilla combine efforts to stop Kauz, struggling with danger, power and secret desires transformed by the unyielding hunger for the beating of a lover's heart.
About the Author
Victoria Janssen is a voracious reader, especially of historical romance and space opera, but has never once defeated the to-be-read pile at the foot of her bed. When she's not writing or reading, she attends science fiction conventions to conduct panel discussions and give workshops on writing and selling erotica. Frequent themes in her stories include role reversal, creating families and empowering women, usually through unconventional means.
or
Not Currently Available for Direct Purchase