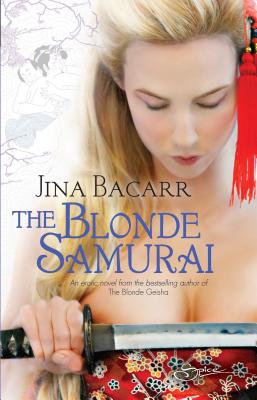 The Blonde Samurai (Paperback)
Spice, 9780373605408, 346pp.
Publication Date: February 1, 2010
* Individual store prices may vary.
or
Not Currently Available for Direct Purchase
Description

Spring 1873:
I arrived in Japan a virgin bride, heartsick and anxious beyond measure. Yet I embraced this perplexing world with my soul laid bare after uncovering an erotic, intoxicating power I hardly knew that I, Katie O'Roarke, possessed.
Japan was a world away from my tedious Western existence, a welcome distraction from my recent marriage to a cold and cruel husband. But when James attacked me in a drunken rage, I could tolerate it no longer . I had no choice but to escape into the surrounding hills. I awoke in the arms of Akira, a young Samurai, and it was he who took me to Shintaro, the head of the powerful Samurai clan.
At first distrustful, Shintaro came to me every day for a fortnight until my need for him made my heart race at the very sound of his feet upon the wooden floor. He taught me the way of the Samurai loyalty, honor, self-respect and the erotic possibilities of inner beauty unleashed. It is his touch that shatters my virginal reserve, evoking danger and physical pleasures that linger beyond our fervent encounters. But James means to find me, to make me pay for his humiliation. I can no longer hide amongst the orange blossoms as rebellions rage, and as my own secret continues to grow .

About the Author
Jina Bacarr wrote the RIO Award-winning The Blonde Geisha and The Japanese Art of Sex. She worked as the Japan consultant on KCBS-TV, MSNBC, Tech TV's Wired for Sex, Canada's Pleasure Zone, British Sky/Saucy TV, La Biennale, Venice, Italy and Playboy TV. She acted in Japanese commercials (Tokyo Rendezvous). For Naughty Paris, she drew upon her experiences to re-create 1889 Paris. Spies, Lies & Naked Thighs is based on her adventures visiting ancient ruins around the world.
Advertisement