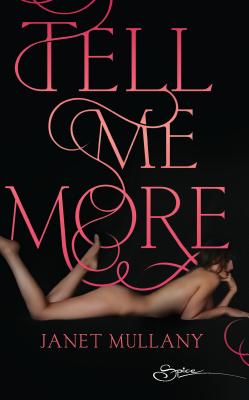 Tell Me More (Paperback)
Spice, 9780373605583, 343pp.
Publication Date: July 19, 2011
* Individual store prices may vary.
or
Not Currently Available for Direct Purchase
Description

"Tell me every dirty detail"
Jo Hutchinson is obsessed with a man she's never seenonly heard. Her latenight calls from the office to the mysterious "Mr. D." grow increasingly intimate, until they finally become fullblown phone sex. Still, Jo doesn't dare meet him. Instead, she embarks on a series of sizzling sexual escapades with other guys, sharing every sweaty moment with Mr. D. afterward, a passionbyproxy arrangement they both get off on. But even as she's charting brave new naughty worlds, Jo knows that it's all really for Mr. D. Every pleasure she experienceseagerly, athletically, vocallyis to please him.
Immersed in fantasy, reality just slips awayeven the chance at that elusive combination of love and lust. Her new tenant, Patrick, an Irish hunk in geek's clothing, is totally into her. And in her lucid moments, Jo knows she feels the same. Can she tear herself away from her kinky dreamworld long enough to appreciate what's right in front of her? Or has Mr. D. ruined her for real life?

Praise For Tell Me More…
"...impressively compelling...full of humor and poignant irony. A very satisfying page-turner." -Publishers Weekly on Jane and the Damned



"Mullany sparkles with genuine wit."-Publishers Weekly on Bespelling Jane Austen



"A fast-paced adventure..." -Booklist on Jane and the Damned



"...funny and quirky..."-Library Journal on Bespelling Jane Austen
Advertisement