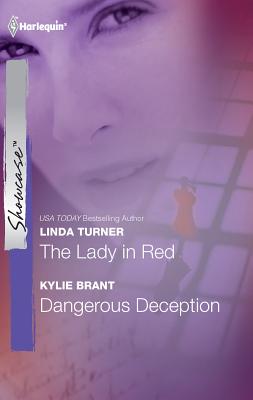 The Lady in Red & Dangerous Deception: The Lady in Red\Dangerous Deception (Mass Market Paperback)
The Lady in Red\Dangerous Deception
Harlequin, 9780373688180, 512pp.
Publication Date: January 1, 2011
* Individual store prices may vary.
or
Not Currently Available for Direct Purchase
Description
The Lady in Red by USA TODAY bestselling author Linda Turner
When it came to covering murders, reporter Blake Nickels was the best in town—until a lady named Sabrina Jones came along. Now no matter what the story was, she always seemed to be a step or two ahead of him. And she had other ways of driving him crazy, too. All it took was one little red dress—and one breathtaking little kiss—and suddenly he was having a very hard time keeping his mind on crime….Trouble was, the killer they were both investigating was hot on her trail, too. And if Blake couldn't protect her, she was really going to be front-page news.
Dangerous Deception by Kylie Brant
Billionaire securities expert James Tremaine couldn't believe the anonymous note: your parents' deaths weren't accidents. Private investigator Tori Corbett was his only hope of uncovering the truth, but keeping his hands off her was proving as difficult as solving the case. For Tori, working day and night with the sexy tycoon was like playing with fire. She wouldn't—couldn't—become emotionally involved with a man hell-bent on vengeance. Especially now that there was evidence linking her own father to the crime….
Advertisement