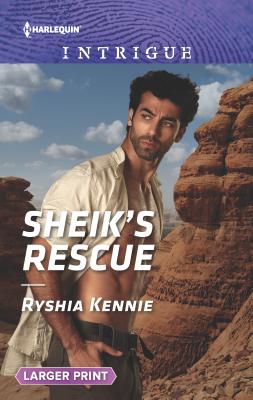 Sheik's Rescue (Mass Market Paperbound)
Harlequin Intrigue, 9780373756780, 288pp.
Publication Date: April 18, 2017
Description
As a sheik, he always got what he wanted--until he met his beautiful and challenging new partner...
Zafir Al-Nassar knows everything about Jade Van Everett. He's studied the cases she's worked for his family's company and for the FBI. And it's hard not to notice that she's absolutely gorgeous. Teaming up for a routine security detail, Jade is desperate to prove herself and Zafir can't help but admire her determination. But when their assignment turns deadly, it becomes difficult to stay focused on the job. Because although they were hired to protect a Morrocan royal from a trained assassin, Zafir also has every intention of keeping Jade safe and by his side. Forever.
Desert Justice
Advertisement