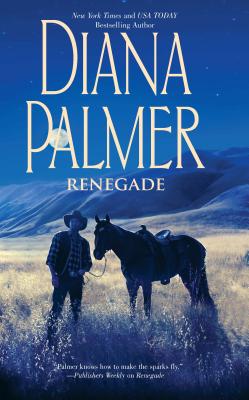 Renegade (Paperback)
Harlequin Books, 9780373775484, 297pp.
Publication Date: January 25, 2011
* Individual store prices may vary.
Description
Newly appointed police chief Cash Grier makes it his personal mission to keep law and order in the streets of Jacobsville. As a true renegade, Cash has learned never to take anything at face value--especially not his gorgeous sworn enemy, "Georgia Firefly" Tippy Moore. But Tippy is no longer a spoiled Hollywood starlet, just an unassuming beauty who has almost as many skeletons in her closet as Cash. The hard-edged Texan finds himself powerless to resist their explosive chemistry. Just as Cash is about to believe that Tippy might be the one for him, an unforgivable betrayal leads to despair, deceit--and unexpected danger. Now all roads lead to this one pivotal moment that will test the very fabric of a love that had once known no bounds....
About the Author
Diana Palmer is renowned as one of North America\u2019s top ten romance writers. When she published her first novel in 1979, fans immediately fell in love with her sensual, charming romances. A die-hard romantic who married her husband five days after they met, Diana says that she wrote her first book at age thirteen and has been hooked ever since. Diana\u2019s hobbies include gardening, knitting, quilting, anthropology, astronomy and music."