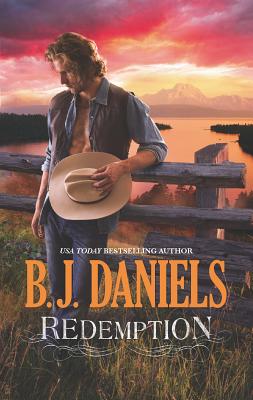 Redemption (Mass Market Paperbound)
Harlequin, 9780373777570, 379pp.
Publication Date: January 29, 2013
Description

The hunt for justiceand lovebegins
Jack French has had two long years of prison- ranch labor to focus on starting over, cleaning up his act and making things right. When he comes home to close-knit Beartooth, Montana, he's bent on leveling the score with the men who set him up. The one thing he doesn't factor into his plans is beautiful Kate LaFond.
With adventure-seeking in her blood, Kate's got big dreams to chase and a troubled past to put to rest. And even though a red-hot connection to a woman with her own set of secrets isn't part of Jack's plans, he just can't resist Kate and the gold cache she's aftereven if it comes at a price.
But when Kate is accused of murder, he realizes she's not only a suspect, but a target. In the Montana wilderness, he'll do whatever it takes to keep her safe from a killer on a quest to rob them of their chance for a new, passionate life with each other.

About the Author
USA Today bestselling author B.J. Daniels wrote her first book after a career as an award-winning newspaper journalist. Since then she has more than 40 short stories and 70 books in print. Her best-selling Harlequin Intrigue series, Whitehorse, Montana, has appeared on the USA Today bestselling list numerous times. She has also won a variety of awards including a Career Achievement Award for romantic suspense. Daniels lives in Montana with her husband, Parker.
Advertisement