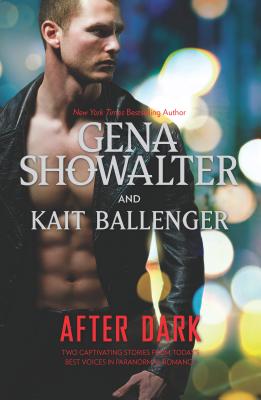 After Dark (Paperback)
Harlequin, 9780373778256, 325pp.
Publication Date: June 25, 2013
* Individual store prices may vary.
or
Not Currently Available for Direct Purchase
Description
A timeless seduction A unique temptation And a whole world of dark desires
From "New York Times" bestselling author Gena Showalter
The Darkest Angel
Winged warrior Lysander has been alive for centuries, and yet he's never known desireuntil he meets Bianka. Spawned from the bloodline of his enemy, the beautiful but deadly Harpy is determined to lead the untouched Lysander into temptation. He may try to evade her attempts, but even the most iron-willed demon assassin can resist for only so long.
And from debut author Kait Ballenger
Shadow Hunter
Vampire hunter Damon Brock's newest assignment with the Execution Underground is Rochester, New York, a city crawling with the undead. But he isn't the only hunter in town gunning for vamp blood. Tiffany Solow is fierce and ruthless when it comes to slaying the monsters that destroyed her familyand she works solo. But being alone is no longer an option when she meets the mysterious hunter who wants more than just her turf. Forced to unite against the local covens, the line between good and evil blurs when they must decide between their lifelong beliefsand their newfound desires.
www.KaitBallenger.com
www.GenaShowalter.com.
About the Author
Gena Showalter is the New York Times and USA TODAY bestselling author of the acclaimed Lords of the Underworld series and more than thirty other books. She lives in Oklahoma City, Oklahoma. Visit her at GenaShowalter.com.

Kait Ballenger is a full-time paranormal romance author, wife, professional bellydancer, and graduate student. She lives in Central Florida with her husband, their doggie-daughter Sookie (like Charlainne Harris character), and two kittens, Elliot and Olivia (like the SVU characters). Kait believes anything is possible, and one day, she hopes people name their pets after her characters, too. Find Kait at www.kaitballenger.com"
Advertisement