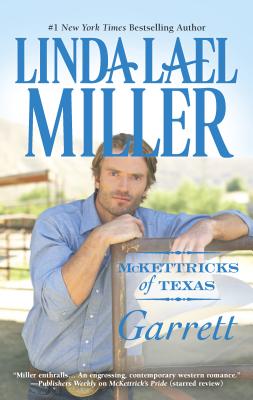 McKettricks of Texas (Paperback)
Garrett
Hqn, 9780373779536, 384pp.
Publication Date: December 30, 2014
Other Editions of This Title:
Mass Market Paperbound (5/25/2010)
Mass Market Paperbound (3/31/2015)
Mass Market Paperbound (6/29/2010)
Mass Market Paperbound (1/26/2010)
* Individual store prices may vary.
Description
#1 New York Times bestselling author Linda Lael Miller brings you another unforgettable series The McKettricks of Texas: three brothers who meet their matches in the three Remington sisters. Fast track up the political ladder, fast cars, fast women--that's Garrett McKettrick. Make that was. A scandal has slowed him down and brought him home to Blue River, Texas, a place where a man can take stock. Where he can plan his next move. Which doesn't include staying at the family ranch with his brothers. A city boy, Garrett doesn't think he has the land in his blood. But Blue River has other attractions, like his former high school nemesis, Julie Remington. Now a striking woman, Julie comes complete with a four-year-old cowboy, a three-legged beagle and deep ties to the community. Good thing he and Julie have nothing in common except their undeniable attraction. Or is Garrett more of a country boy than he thought?