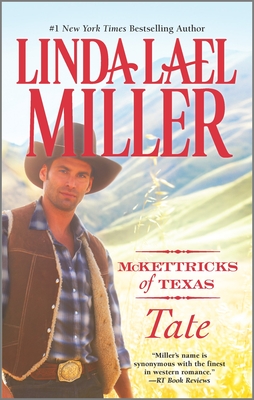 Tate (McKettricks of Texas Novels) (Mass Market Paperbound)
Hqn, 9780373779789, 381pp.
Publication Date: September 30, 2014
* Individual store prices may vary.
Description
This McKettrick man is about to meet his match... There aren't enough hours in the day for everything divorced dad Tate McKettrick has to do: run the Silver Spur Ranch, do the suit-and-tie thing for his business and ride herd on his adorable six-year-old twin girls. But then Libby Remington returns to Blue River, Texas, and suddenly...time seems to stand still. They were high school sweethearts, Tate and Libby, but he was never able to convince Libby that he loved her. He still loves her and wants to try again. Nothing--not even cattle rustlers, a killer stallion and a vindictive ex-wife--can keep him from the attempt. Libby has her hands full taking care of her mother and running the Perk Up Coffee Shop. Caffeine, she needs. Tate McKettrick, not so much. Oh, heck--yes. But can they really hope for a second chance?