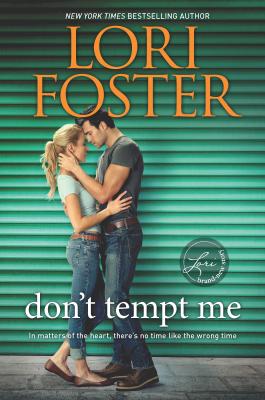 Don't Tempt Me (Paperback)
Harlequin Books, 9780373789726, 352pp.
Publication Date: July 26, 2016
Description
Love comes along when it's least wanted
Jason Guthrie has no time for entanglementsbetween helping out his widowed brother and teenage nephew and getting his hometown back on its feet, his days are spoken for. But his nights are another story And when his lovely new neighbor, Honor Brown, reluctantly accepts his help in remodeling her house, Jason finds himself wishing his handyman skills could knock down the defenses she keeps building around herself.
Martial arts teacher Sullivan Dean knows real danger when he sees iteven when it takes the form of the gorgeous blonde helping her friend move in across the street. After putting his wayward past behind him to focus on teaching control to troubled kids, Sullivan has learned to avoid party girls like Lexie Perkins. But Sullivan can't seem to keep his hands off the real woman behind that flirty charmor keep his heart from landing at her feet
Advertisement