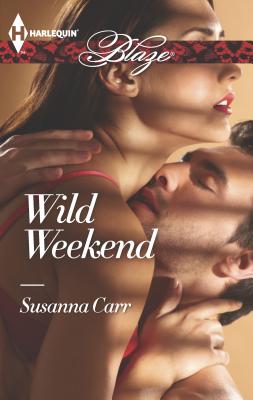 Wild Weekend (Mass Market Paperbound)
Harlequin, 9780373798025, 221pp.
Publication Date: April 15, 2014
* Individual store prices may vary.
or
Not Currently Available for Direct Purchase
Description
One small gamble.
One BIG (sexy) payoff
Bank manager Christine Pearson is dismayed when she finds her old "bucket list." After ten years, nothing is crossed off. Nothing. So she does the sensible thingditches her "reliable" shoes, grabs some kick-ass heels and hits Vegas But the second she sees the tall glass of sexiness heading her way, Christine's list is suddenly updatedto include one wicked night with Travis Cain.
But when her naughty one-nighter shows up in her small town, Christine panics. After all, she's Sensible Christine. Not Christine-Who-Did-Sexy-Things-with-a-Scrumptious-Stranger. The weird part is that Travis keeps behaving as if she stole something important from him. Something valuable. But until he tells her the truth, Naughty Christine will take advantage of itand him. Because now her bucket list has gone from mildto wild
Advertisement