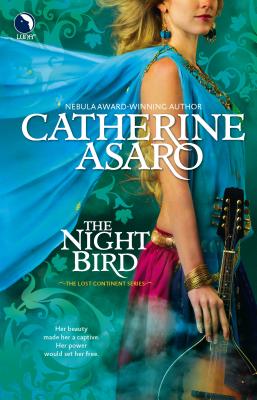 The Night Bird (Paperback)
Luna Books, 9780373802685, 571pp.
Publication Date: July 1, 2008
* Individual store prices may vary.
or
Not Currently Available for Direct Purchase
Description

For centuries the women of Aronsdale have lived freely among the green and misted valleys. Creatures of exotic beauty and sensuality, they possess powerful skills of enchantmentand young Allegro is no different. But her lifeand Aronsdale's independenceis threatened when Jazid nomads invade, carrying Allegro into the desert as a prized trophyor worse.
Until an unexpected ally falls under her spell. From the moment feared Jazid warrior Markus Onyx sees the alluring beauty, he knows he has found his queen.
But even the promise of love cannot quell Allegro's determination to save her homeland. Summoning her powers, she casts herself northout of passion's gripand into the dark heart of conflict.

Advertisement