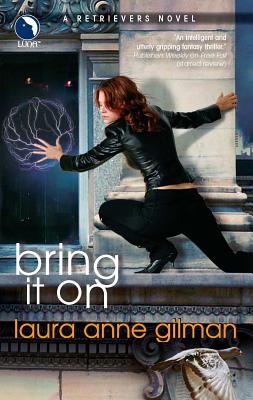 Bring It On (Mass Market Paperback)
Luna, 9780373802968, 416pp.
Publication Date: March 1, 2009
* Individual store prices may vary.
or
Not Currently Available for Direct Purchase
Description

Wren Valere used to have a simple life. Her partner Sergei would negotiate the terms of the Retrievalall right, the theftand she would use her magical Talent to carry it out. Paycheck deposited, on to the next job.
Now? Her relationship with Sergei is even more complicated (sex will do that). Her fellow lonejacks are trying to organize against the Mage's Council. The nonhuman population of Manhattan is getting fed up with being ignored and abused. And the Council? Well, they have an agenda of their own, and it's not one the lonejacks are going to like.
When it comes down to choosing sides, the first rule of the lonejack credo is "Don't get involved." But when friends are in danger, and the city you love is at risk, sometimes getting into the thick of things is all you can do.

Advertisement