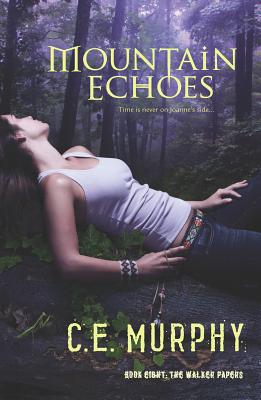 Mountain Echoes (Walker Papers #8) (Paperback)
Luna Books, 9780373803514, 352pp.
Publication Date: February 26, 2013
* Individual store prices may vary.
Description
You can never go home again Joanne Walker has survived an encounter with the Master at great personal cost, but now her father is missing--stolen from the timeline. She must finally return to North Carolina to find him--and to meet Aidan, the son she left behind long ago. That would be enough for any shaman to face, but Joanne's beloved Appalachians are being torn apart by an evil reaching forward from the distant past. Anything that gets in its way becomes tainted--or worse. And Aidan has gotten in the way. Only by calling on every aspect of her shamanic powers can Joanne pull the past apart and weave a better future. It will take everything she has--and more. Unless she can turn back time...
About the Author
C.E. Murphy was born and raised in Alaska, and now lives in her ancestral homeland of Ireland, which is a magical land where it rains a lot but winter never actually arrives. Her first published title was URBAN SHAMAN, and she's since written eight more novels and two novellas featuring Joanne Walker. She's also published The Inheritor's Cycle, the Worldwalker duology, a graphic novel and various other projects. Check her out on Twitter @CE_murphy or at http: //cemurphy.net
Praise For Mountain Echoes (Walker Papers #8)…
"Joanne continues to be a compelling and challenging protagonist and the supporting characters are wonderful, even the villains."
--RT Book Reviews



" ...the twists and turns will have readers shaking their heads while devouring the next page."
-- USA Today on Raven Calls



"Fans of Jim Butcher's Dresden Files novels and the works of urban fantasists Charles de Lint and Tanya Huff should enjoy this fantasy/mystery's cosmic elements. A good choice."
-Library Journal on Thunderbird Falls