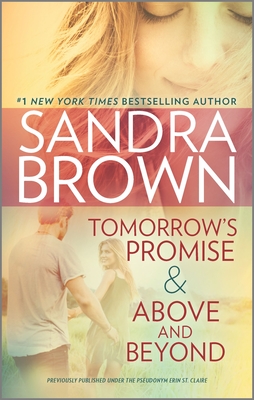 Tomorrow's Promise & Above and Beyond (Mass Market Paperbound)
An Anthology
Hqn, 9780373804092, 576pp.
Publication Date: May 30, 2017
* Individual store prices may vary.
Description
Two powerful fan-favorite tales of love, loss and moving on Tomorrow's Promise Keely Williams's heart broke the day her soldier husband was declared MIA. Since then, she's found some peace as an advocate for POWs, but she knows she'll never love again. Until, on a crowded flight to Washington, DC, she meets Dax, and it happens the way attraction happens best: suddenly, passionately and uncontrollably. Can Keely allow herself a future while still honoring the man from her past? Above and Beyond When Trevor Rule's best friend, Richard, is killed in action, Trevor knows his first priority is to take care of Richard's grieving widow, Kyla. All he has to give her is a box filled with the love letters she'd written Richard, a box Trevor has protected with his life. But with each letter he reads, he falls more in love with his best friend's wife. With Richard's death haunting them both, how can Trevor tell Kyla how he feels, and convince her that they both have a right to be happy?
or
Not Currently Available for Direct Purchase