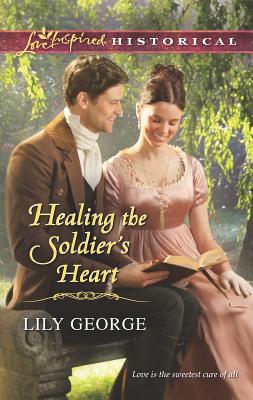 Healing the Soldier's Heart (Mass Market Paperbound)
Steeple Hill, 9780373829781, 288pp.
Publication Date: August 6, 2013
* Individual store prices may vary.
or
Not Currently Available for Direct Purchase
Description
The Soldier's Homecoming
Ensign James Rowland was fortunate to return from Waterloo unscathedat least in body. But guilt from that terrible battle has left him almost mute and crushed in spirit. Only in the company of sweet, compassionate Lucy Williams, a volunteer at the Veterans' Group in Bath, does he begin to feel happiness is within reach.
Penniless governesses can't afford dreams of romance. Lucy Williams is resigned to lifelong spinsterhooduntil James enters her life. His mother opposes the match. Lucy herself is sure the chasm between their ranks is too wide. But now that she has helped heal James, he intends to overcome every obstacle between themand emerge victorious in the battle for her love.
About the Author
Growing up in a small Texas town, Lily George spent her summers devouring the books in her mother's Christian bookstore. She still counts Grace Livingston Hill, Janette Oke, and L. M. Montgomery among her favorite authors.George has a BA in History and uses her training as a historian to research her historical inspirational romance novels. She now lives in the Dallas area with her husband, daughter, and menagerie of animals."
Advertisement