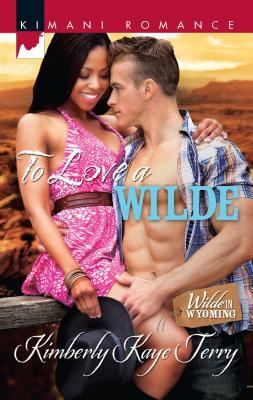 To Love a Wilde (Mass Market Paperbound)
Kimani Press, 9780373862054, 217pp.
Publication Date: March 22, 2011
* Individual store prices may vary.
Description
After winning the coveted Top Young Chef award, Yasmine Taylor is finally going to realize her lifelong dream of opening her own restaurant. But first she's returning home to help her aunt recover from surgery and to plan her own next move. Yasmine has never forgotten her roots growing up on the Wyoming Wilde ranch, or Holt Wilde, her gorgeous teenage crush. He's grown into a sinfully sexy bad boy who's left a trail of broken hearts scattered acrossthe West. Seeing Yasmine again is like a one-two punch to Holt's heart. Lassoing a steer is nothing compared to the way the sensual city slicker is roping him in. The shy tomboy is now a stunning, successful woman being pursued by powerful men. Can Holt convince her that his rowdy days are over? Is Yas ready to be branded his woman--for now and always?
About the Author
Kimberly Kaye Terry is a multi-published author who offers a fresh take on sexy, interracial and multicultural romances. She lives with her very own hero, a retired Lt.Colonel in the U.S. Army, along with their beautiful child in San Antonio, Texas. Visit her website at www.kimberlykayeterry.com for a full book list.