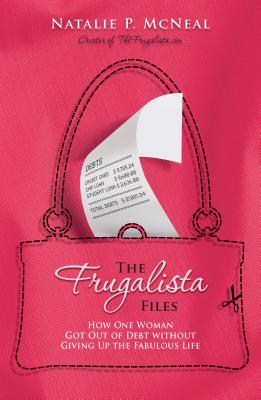 The Frugalista Files (Paperback)
How One Woman Got Out of Debt Without Giving Up the Fabulous Life
Harlequin, 9780373892297, 179pp.
Publication Date: December 28, 2010
* Individual store prices may vary.
Description
Natalie McNeal opened her bills in January 2008 to find that she was a staggering five figures--$20,000 --in debt. Young, hip and gainfully (if Dilbert-ly) employed, Natalie loved her lifestyle of regular mani/pedis, daily takeout and nights on the town, but clearly something had to give. And so The Frugalista Files was born. Through her blog, Natalie confessed her spending habits to the world--and it turns out she wasn't the only one having trouble balancing the budget From the drastic "no-buy" month that kicked it all off to
the career gamble that threatened to put her deeper in the hole, The Frugalista Files shares Natalie's personal and professional transformation from cubicle rat to take-charge career girl. It is possible to get ahead without giving up on the fabulous life. This is personal finance in peep-toe pumps--the empowering true story of one woman's personal and professional transformation and your ultimate guide to living the Frugalista lifestyle, too.
About the Author
Natalie P. McNeal is an award-winning journalist who launched her blog and brand, Frugalista, in February 2008. Her blog has been featured in the New York Times and the Los Angeles Times and her work has appeared in the Miami Herald, Ebony and Newsday, among others. Visit her at thefrugalista.com.
or
Not Currently Available for Direct Purchase