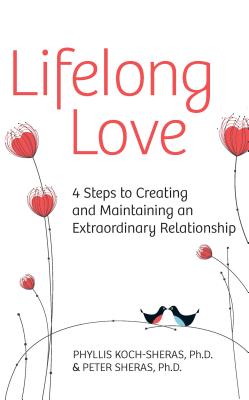 Lifelong Love (Paperback)
4 Steps to Creating and Maintaining an Extraordinary Relationship
Harlequin, 9780373892389, 260pp.
Publication Date: June 19, 2012
* Individual store prices may vary.
Description
Does your relationship feel stale, stalled and strained? Have you tried, and failed, to sustain a successful connection with a partner? Clinical psychologists Peter Sheras and Phyllis Koch-Sheras have helped thousands of people rejuvenate their relationships to create a meaningful and deeply fulfilling love. Their effective 4-step "Couple Power" program is based on a dramatic shift in the way in which relationships are viewed--where the couple is seen as an entity in and of itself, greater than the sum of its individual parts. Discover the 4 Cs of Lifelong Love, and learn how to: - Commit by creating a common vision for you and your partner.
- Cooperate to achieve the committed vision that you both have for your relationship.
- Communicate to serve your common vision, not just to meet your own needs.
- Create communities of other couples who can support and help nurture your relationship. Filled with examples based on the authors' experience as clinical psychologists, as well as their 35-year marriage, Lifelong Love provides the tools you and your partner need to create the profoundly satisfying and lasting relationship of your dreams.
or
Not Currently Available for Direct Purchase