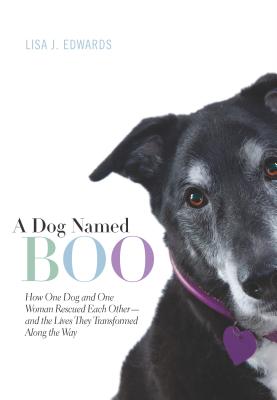 A Dog Named Boo: How One Dog and One Woman Rescued Each Other--And the Lives They Transformed Along the Way (Hardcover)
How One Dog and One Woman Rescued Each Other--And the Lives They Transformed Along the Way
Harlequin, 9780373892563, 292pp.
Publication Date: September 18, 2012
* Individual store prices may vary.
or
Not Currently Available for Direct Purchase
Description

She thought she was rescuing an abandoned puppy.
Turns out, he was rescuing her.
The last thing Lisa Edwards needed was a new dog. But when she came across an abandoned litter on Halloween, her heart went out to the runt who walked into walls and couldn't steady his feet. Lisahealing from past abuse and battling constant pain from a chronic medical conditionsaw a bit of herself in little Boo. And when he snuggled, helpless, against her, she knew he was meant to be hers.
The dunce of obedience class with poor eyesight and a clumsy gait, Boo was the least likely of heroes. Yet with his unflappable spirit and boundless love, Boo has changed countless lives through his work as a therapy doghelping a mute six-year-old boy to speak, coaxing movement from a paralyzed girl and stirring life in a ninety-four-year-old nun with Alzheimer's. But perhaps Boo's greatest miracle is the way he transformed Lisa's life, giving her the greatest gift of allfaith in herself.
This is the inspiring true story of "the little dog who could," but more than that, it's the story of how one woman and one dog rescued each othera moving tribute to hope, resilience and the transformative power of unconditional love.

About the Author
Lisa J. Edwards is a full-time professional dog trainer and behavioral consultant. She has been a registered Delta Society Pet Partner with three of her dogs and has made more than 400 visits with her pets to hospitals, schools, nursing homes and residential care facilities. In 2008 Boo was honored as one of five finalists for the Delta Society s national Beyond Limits Award for his therapy work with Lisa. Visit Lisa and her family of dogs at www.threedogstraining.com."
Advertisement