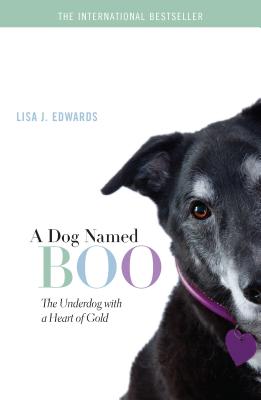 A Dog Named Boo: The Underdog with a Heart of Gold (Paperback)
The Underdog with a Heart of Gold
Harlequin, 9780373892853, 304pp.
Publication Date: July 30, 2013
Description
"Nothing is better than a story like A Dog Named Boo. Lisa and Boo's joy at helping others is inspiring; butit's their belief in each other, even when no one else believed, that touched my heart." Bret Witter, New York Times bestselling co-author of Dewey and Until Tuesday
The dunce of obedience class with poor eyesight and a clumsy gait, Boo was the least likely of heroes. Yet with his unflappable spirit and boundless love, Boo has changed countless lives through his work as a therapy dog: helping a mute six-year-old boy to speak, coaxing movement from a paralyzed girl and stirring life in a ninety-four-year-old nun with Alzheimer's. But perhaps Boo's greatest miracle is the way he transformed Lisa Edwards's life, giving her the greatest gift of all: faith in herself.
This is the inspiring true story of how one woman and one dog rescued each other, a moving tribute to hope, resilience and the transformative power of unconditional love.
About the Author
Lisa J. Edwards is a full-time professional dog trainer and behavioral consultant. She has been a registered Delta Society Pet Partner with three of her dogs and has made more than 400 visits with her pets to hospitals, schools, nursing homes and residential care facilities. In 2008 Boo was honored as one of five finalists for the Delta Society s national Beyond Limits Award for his therapy work with Lisa. Visit Lisa and her family of dogs at www.threedogstraining.com."
Advertisement