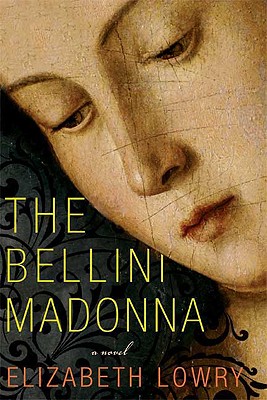 The Bellini Madonna (Hardcover)
Farrar, Straus and Giroux, 9780374110383, 352pp.
Publication Date: April 28, 2009
* Individual store prices may vary.
Description
Thomas Lynch was once a brilliant young art historian. Now he is a disgraced, middle-aged art historian, overly fond of the bottle and of his fresh young students.

But everything will change now that he's on the trail of a lost masterpiece, a legendary Madonna by the Italian master Giovanni Bellini. Insinuating himself into the crumbling English manor house where the painting may be concealed, Lynch attempts to gull the eccentric and perversely beautiful women who live there—though he himself seems to be the pawn in this elaborate game. A Victorian diary that draws Robert Browning into the painting's complicated provenance might provide the key—if only Lynch can manage to beat his hosts in the search.

In the end, it will be Lynch's own vulnerable heart that betrays the betrayer. Interlaced with complex clues and hidden jokes, The Bellini Madonna reels from the lush English countryside to the sternly lovely hill towns of the Veneto, from the fifteenth century to the twenty-first. It is a spectacularly original debut.
About the Author
Elizabeth Lowry has worked as an editor of the "Oxford English Dictionary "and as the deputy headmistress of a girls' school. She contributes frequently to the "London Review of Books "and "The Times Literary Supplement," and has also written for "Harper's Magazine "and "Granta." She lives in Oxfordshire. This is her first novel.
Praise For The Bellini Madonna…
"[A] wildly imaginative debut . . . Lowry's gift for poetic precision allows her to keep her cast fresh by providing constantly new insight into their oddities . . . The bold character work and beautiful prose are reason enough to keep reading." —Publishers Weekly

"A sparkling, accomplished novel, written with finesse, each paragraph glowing with wit and the whole book alight with mischief." —Hilary Mantel, author of Beyond Black and The Giant, O'Brien "Thomas Lynch reveals himself to be a fabulous character in the great tradition of unreliable narrators, and Elizabeth Lowry weaves into the wonderful dark humor a genuinely moving tale." —Monica Ali, author of Brick Lane and Alentejo Blue

"Ambitious and accomplished . . . Suffused with comedy and a mounting sense of loss . . . A mystery story, a love story and a comedy of errors set in that most familiar of locations—a ruinous country house—The Bellini Madonna is a compelling debut that entertains and unsettles in equal measure." —Gregory Norminton, The Guardian

"An appropriately Jamesian atmosphere of ambiguity overhangs a plot whose complex strands are gathered in with an enviable expertise . . . Fusing the techniques of the thriller writer with those of historical fiction, Lowry . . . invokes an authentically Bellinian sense of distantly exact perspectives to create a first novel of genuine subtlety and distinction." —Jonathan Keates, The Times Literary Supplement

"A complex narrative twists and turns back in time to Baedeker's Italy . . . This is a first novel and Lowry has thrown a very considerable talent into it . . . Splendidly quirky." —Jane Jakeman, The Independent

"This sparkling first novel is a treat for lovers of elegant mystery and exquisite prose . . . A delight." —Kate Saunders, The Times (London)  "Lowry's prose is vivid, and she is an accomplished wordsmith and storyteller. . . . Surprisingly hard to put down and strangely difficult to forget." —The Boston Globe "Entertaining. . . 'The Bellini Madonna' has a seductive style and a nasty edge, perfect for that long weekend in the country." —The New York Times Book Review "In this elegantly playful British debut, a self-loathing professor of fine art with an arch personal style narrates his quest for a missing Renaissance masterpiece. Lowry's accomplished novel mixes history, sex, psychology and art, funneled through the florid character of Irish-born Thomas Lynch. . . Despite its comic streak, the book's ultimate mood is tragic—gaining what he seeks leads Lynch to transformation but also to a fatal clarity. An ambitious, accomplished piece of work, part rococo amusement, part darker philosophical judgment." —Kirkus Reviews  "Intriguing, and definitely accomplished. It is a debut novel, but doesn't feel like one at all. Smart, bold and surprising." —Olivia Glazebrook, The Spectator ". . . Inevitably recalls A.S.Byatt's Possession but it's a comparison from which this book does not always emerge the loser . . . She handles some dangerously clicheable material with a fine sense of when to twist it into something new . . . Lowry knows how to convey atmosphere almost as well as the former [Ian McEwan] and the relationships between characters significantly more capably than the latter [A.S.Byatt]." —Colin Burrow, The London Review of Books
or
Not Currently Available for Direct Purchase