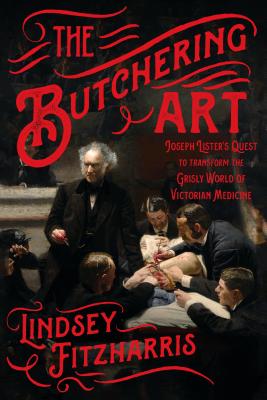 The Butchering Art: Joseph Lister's Quest to Transform the Grisly World of Victorian Medicine (Hardcover)
Joseph Lister's Quest to Transform the Grisly World of Victorian Medicine
Scientific American / Farrar Straus and Girou, 9780374117290, 304pp.
Publication Date: October 17, 2017
About the Author
Lindsey Fitzharris has a PhD in the history of science and medicine from the University of Oxford. She is the creator of the popular website The Chirurgeon's Apprentice, and writer and presenter of the YouTube series Under the Knife. She writes for The Guardian, The Huffington Post, The Lancet, and New Scientist.
Advertisement