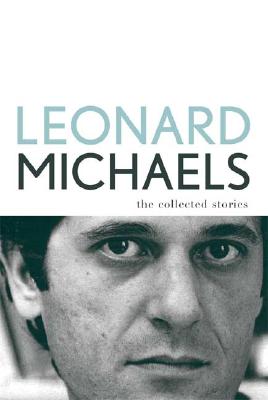 The Collected Stories (Hardcover)
Farrar Straus Giroux, 9780374126544, 403pp.
Publication Date: May 29, 2007
* Individual store prices may vary.
or
Not Currently Available for Direct Purchase
Description
Leonard Michaels was a master of the short story. His collections are among the most admired, influential, and exciting of the last half century. The Collected Stories brings them back into print, from the astonishing debut Going Places (1969) to the uncollected last stories, unavailable since they appeared in The New Yorker, Threepenny Review, and Partisan Review.
At every stage in his career, Michaels produced taut, spare tales of sex, love, and other adult intimacies: gossip, argument, friendship, guilt, rage. A fearless writer "destructive, joyful, brilliant, purely creative," in the words of John Hawkes Michaels probed his characters' motivations with brutal humor and startling frankness; his ear for the vernacular puts him in the company of Philip Roth, Grace Paley, and Bernard Malamud. Remarkable for its compression and cadences, his prose is nothing short of addictive.
The Collected Stories is a landmark.
"Leonard Michaels's stories stand alongside those of his best Jewish contemporaries -- Grace Paley and Philip Roth." -- Mona Simpson, The New York Times Book Review
About the Author
Leonard Michaels (1933-2003) was the author of Going Places, I Would Have Saved Them If I Could, and The Men's Club, among other books.
Praise For The Collected Stories…
"Larky, fifully brilliant, as profane as they are aphoristic, Leonard Michaels's stories stand alongside those of his best Jewish contemporaries--Grace Paley and Philip Roth. Like theirs, Michaels's vernacular achieves the level of song ... ["Murderers"] measures up to that other masterpiece about a young boy on a rooftop, Philip Roth's "Converstion of the Jews" ... Michaels's later work contains his greatest writing ... The seven astonishing Nachmann stories ... consider moral problems freshly. All the ornament seems burned off, purified; the narratives distilled and gorgeously plain, as only a great stylist's can become. Less crackling than the earlier work, they're smoother in the mouth, stark in form. Michaels was writing more Nachmann stories when he died. If finished and published together, they might have made a novel. As it is, they're seven irregular beauties, to be read again and again." --The New York Times Book Review "[Michaels's] every page reveals the mark of an extraordinarily original and gifted talent."--William Styron

"Anyone concerned with the American short story should read and know these stories."--Charles Baxter, San Francisco Chronicle "Though Michaels, who died in 2003 at the age of 70, is probably best known for his novel The Men's Club (1981), these 38 stories attest to his skill as a short story writer. Readers coming to Michaels's work for the first time will find the early, pointed stories from his noteworthy collections, Going Places and I Would Have Saved Them If I Could as well as some of his later works that have never been collected. Michaels's early stories are written with a frantic sexuality that displays his distinctive dark humor. In 'Fingers and Toes,' recurring characters Henry and Phillip weigh the value of their friendship against their encounters with the same woman through a set of urban hallucinations characteristic of the early stories. Raphael Nachman, the icon of Michaels's later fiction, is an aging mathematician at UCLA and a surprising foil to Michaels's usual kinetic energy. In the first Nachman story, the professor takes a guest lectureship in his ancestral Poland and tries to reconcile his analytical yet peaceful view of the world with his family's history. Fans of the author should be thrilled at having such a wide body of work between two covers."--Publishers Weekly
Advertisement