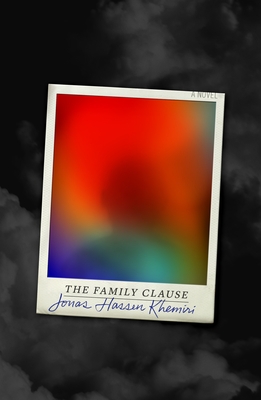 The Family Clause
A Novel
Hardcover

* Individual store prices may vary.
Other Editions of This Title:
Digital Audiobook (7/15/2020)
Digital Audiobook (11/23/2020)
Paperback (8/24/2021)
Compact Disc (11/24/2020)
MP3 CD (11/24/2020)
Description
"The son did as he was told. All his bloody life, he has done as he has been told. Time to change that, he thinks, grabbing a pen. He doesn't write that this will be the last time his father stays here. He doesn't write that he wants to break the father clause. Instead, he writes: Welcome, Dad. Hope you had a good flight."

A grandfather who lives abroad returns home to visit his adult children. The son is a failure. The daughter is having a baby with the wrong man. Only the grandfather is perfect—at least, according to himself.

But over the course of ten intense days, relationships unfold and painful memories resurface. The grandfather is confronted by his past. The daughter is faced with an impossible choice. The son tries to write himself free. Something has to give. Per a longstanding family agreement, the grandfather has maintained his Swedish residency by coming to stay with his son every six months. Can this clause be renegotiated, or will it chain the family to its past forever?

Through a series of quickly changing perspectives, in The Family Clause Jonas Hassen Khemiri evokes an intimate portrait of a chaotic and perfectly normal family, deeply wounded by the death of a child and the disappearance of a father.
Praise For The Family Clause: A Novel…
Finalist for the National Book Award for Translated Literature
Bloomberg, Best Books of 2020
Winner of Le prix Medicis du roman étranger

"Jonas Hassen Khemiri's shape-shifting, sly, and beautifully written novel The Family Clause is a devastating and brutally honest portrait of a modern family struggling, across generations, to stand together. The novel moves seamlessly across borders, across perspectives with a piercing gaze into the heartbreaking and often comedic gestures that define us as individuals, as members of a family. Alice Menzies's pitch-perfect translation captures the wit and loss embedded in each line of Khemiri's elegant prose." —Judges' citation, National Book Award for Translated Literature

"Exquisitely translated by Alice Menzies, this novel by a significant Swedish author and playwright is deceptively simple . . . What Khemiri achieves is not just an engrossing narrative but the complex portrait of a family that is both identifiable and distinctive, normal and strange . . . [The novel] ranges from the parodic to the sentimental to the tragic without ever hitting a false note." —Tabish Khair, The Times Literary Supplement

"Jonas has an incredible way of telling stories. His latest novel demonstrates the complexities of family dynamics and parenting. It's deeply relatable and heartfelt." —Marcus Samuelsson, Bloomberg

"Exceptionally well-constructed . . . The tedium of parenthood—as well as the awareness of how upbringing affects children—is handled exceptionally well . . . Khemiri is kind to his characters and allows them the chance to learn from their mistakes and then, in all likelihood, repeat them." —Declan O'Driscoll, Irish Times

"Strung together, engrossing, minute-by-minute passages become layered, and character arcs grows steeper by degrees . . . Depicting his characters' perceptions of one another, and themselves, Khemiri (Everything I Don't Remember, 2016) points to universal truths: in this and any family, roles change over time, and, with any luck, so do the people in them." —Annie Bostrom, Booklist

"Satisfying . . . Khemiri succeeds at creating an infectious sense of melancholia as the poisonous patriarch is forced to reckon with the truth. In a slow build of quotidian moments, Khemiri constructs a familiarly flawed universe that lays bare what it means to be human." —Publishers Weekly

"Jonas Hassen Khemiri's The Family Clause is a bold and remarkable novel—a marvel of form and imagination that is also miraculously full of heart and compassion." —Dinaw Mengestu, author of All Our Names

"I was drawn into this fascinating story right from the beginning and couldn't let loose for days after I had put down The Family Clause. And now, some weeks later, I know I will never forget the grandfather, the son who is a father, the sister, or the girlfriend. They are here to stay in my mind, like those other fictional characters you never meet in real life, but who you would recognize on the street the minute you saw them. Their personalities are far from perfect, but because of that, you love them all the more for who they are." —Herman Koch, author of The Dinner

"The Family Clause vibrates with rueful humor and quiet wisdom. The more you get to know the characters contained within it, the more you see how tremendously large Jonas Hassen Khemiri's heart must be. His redemptive vision is rare and needed in these dark times." —Joshua Furst, author of Revolutionaries

"A beautiful study of familial need and mess, in which the universal and the particular play footsie with each other. Deft, artful, but above all insightful till it hurts, this is Khemiri's best yet." —Nikita Lalwani, author of The Village
Farrar, Straus and Giroux, 9780374134327, 320pp.
Publication Date: August 25, 2020
About the Author
Jonas Hassen Khemiri is the author of novels (including Everything I Don't Remember and Montecore), plays (such as I Call My Brothers), and a collection of plays, essays, and short stories (Invasion!). Among his many honors are the August Prize, the highest literary award for Swedish literature; the Enquist Literary Prize; the Borås Tidning Award for Best Literary Debut Novel; and an Obie Award. His novels have been translated into more than thirty languages, and his plays have been performed by more than one hundred companies around the world. He lives in Stockholm, Sweden.
or
Not Currently Available for Direct Purchase