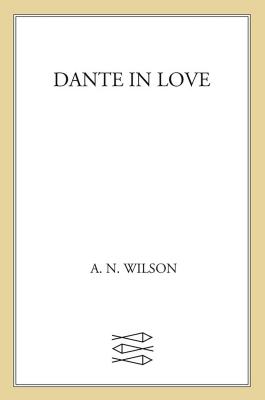 Dante in Love (Hardcover)
Farrar Straus Giroux, 9780374134686, 386pp.
Publication Date: October 25, 2011
* Individual store prices may vary.
or
Not Currently Available for Direct Purchase
Description
For William Butler Yeats, Dante Alighieri was "the chief imagination of Christendom." For T. S. Eliot, he was of supreme importance, both as poet and philosopher. Coleridge championed his introduction to an English readership. Tennyson based his poem "Ulysses" on lines from the "Inferno." Byron chastised an "Ungrateful Florence" for exiling Dante. The" Divine" "Comedy" resonates across five hundred years of our literary canon.
In "Dante in Love," A. N. Wilson presents a glittering study of an artist and his world, arguing that without an understanding of medieval Florence, it is impossible to grasp the meaning of Dante's great poem. He explains how the Italian states were at that time locked into violent feuds, mirrored in the ferocious competition between the Holy Roman Empire and the Papacy. He shows how Dante's preoccupations with classical mythology, numerology, and the great Christian philosophers inform every line of the "Comedy."
"Dante in Love "also explores the enigma of the man who never wrote about the mother of his children, yet immortalized the mysterious Beatrice whom he barely knew. With a biographer's eye for detail and a novelist's comprehension of the creative process, A. N. Wilson paints a masterful portrait of Dante Alighieri and unlocks one of the seminal works of literature for a new generation of readers.
About the Author
A. N. Wilson is an award-winning biographer and a celebrated novelist. He is the author of The Elizabethans, Our Times, and After the Victorians, among others. He lives in North London.
Praise For Dante in Love…
"The most illuminating guide to Dante and his world I have read." —Sarah Bradford, author of Lucrezia Borgia: Life, Love, and Death in Renaissance Italy "The narrative is exceptionally lucid and the detail always vivid. This is biography as done by a novelist at the height of his powers." — Jonathan Bate, The Sunday Telegraph "If Dante gives us a universe, then Wilson provides a splendid survey of the world in which it was conceived . . . His criticism is generous, open-ended and patient." —Tom Payne, The Telegraph "A thoughtful investigation . . . Wilson is an excellent 21st-century Virgil for anyone who has ever lost their way in Dante's dark wood, or who has yet to venture in." —Sarah Bakewell, Sunday Times Magazine "Dante in Love is not just a thoroughly readable, illuminating story but, with its fascinating store of detail, a practical reference volume. It is a worthy vade mecum with which to explore Dante's masterpiece itself." — Fiona Sampson, The Independent "Because Wilson loves the poet's writing and is fascinated by his ideas, the book always feels committed to its subject, driven by a powerful appetite to cover every possible angle of interpretation, every reference, every relevant historical context." —Andrew Motion, The Guardian
"Biographers of Dante should not . . . seek merely to photograph their victim in compromisingly tabloid postures. They need to recognise that Dante's concerns are also our concerns. And Wilson does this admirably. . .  He understands that curiosity without ethical engagement is, for Dante, a more destructive vice than any Twitter-able peccadillo . . . Dante in Love is accurate, lively, sometimes polemical and always delicately devout. There is little to disagree with here, and much that encourages conversation." —Robin Kirkpatrick, Financial Times
Advertisement