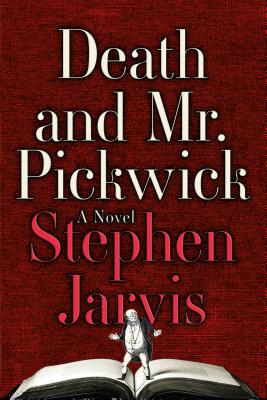 Death and Mr. Pickwick (Hardcover)
Farrar, Straus and Giroux, 9780374139667, 816pp.
Publication Date: June 23, 2015
* Individual store prices may vary.
July 2015 Indie Next List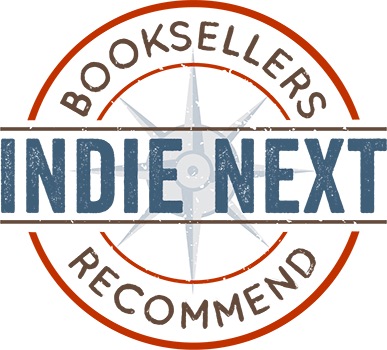 "This rollicking great novel, brimming with vivid characters, takes the position that Charles Dickens did not create his first, and arguably greatest, novel on his own. Two historians struggle through documents and incidents, sending the reader through a cartwheel tour of Victorian London. Not only is there the main plot about Dickens and illustrator Robert Seymour, but also back-alley trips to drunken sports clubs, gay meeting places, taverns, and even the courtroom where the prime minister is standing trial. It's a delightful story, full of wit and sardonic humor, but with true emotion at the heart of it all, which elevates the entire read. A delight!"
— William Carl (E), The Booksellers on Fountain Square, Cincinnati, OH
View the List
Description
"Death and Mr. Pickwick" is a vast, richly imagined, Dickensian work about the rough-and-tumble world that produced an author who defined an age. Like Charles Dickens did in his immortal novels, Stephen Jarvis has spun a tale full of preposterous characters, shaggy-dog stories, improbable reversals, skulduggery, betrayal, and valor-all true, and all brilliantly brought to life in his unputdownable book.
"The Posthumous Papers of the Pickwick Club," featuring the fat and lovable Mr. Pickwick and his Cockney manservant, Sam Weller, began as a series of whimsical sketches, the brainchild of the brilliant, erratic, misanthropic illustrator named Robert Seymour, a denizen of the back alleys and grimy courtyards where early nineteenth-century London's printers and booksellers plied their cutthroat trade. When Seymour's publishers, after trying to match his magical etchings with a number of writers, settled on a young storyteller using the pen name Boz, "The Pickwick Papers "went on to become a worldwide phenomenon, outselling every other book besides the Bible and Shakespeare's plays. And Boz, as the young Charles Dickens signed his work, became, in the eyes of many, the most important writer of his time. The fate of Robert Seymour, Mr. Pickwick's creator, a very different story-one untold before now.
Few novels deserve to be called magnificent. "Death and Mr. Pickwick" is one of them.
About the Author
Stephen Jarvis was born in Essex, England. Following graduate studies at Oxford University, he quickly tired of his office job and began doing unusual things every weekend and writing about them for The Daily Telegraph. These activities included learning the flying trapeze, walking on red-hot coals, getting hypnotized to revisit past lives, and entering the British Snuff-Taking Championship. Death and Mr. Pickwick is his first novel. He lives in Berkshire, England.
or
Not Currently Available for Direct Purchase