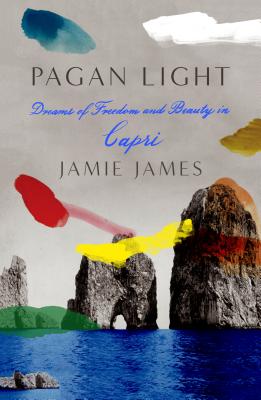 Pagan Light (Hardcover)
Dreams of Freedom and Beauty in Capri
Farrar, Straus and Giroux, 9780374142766, 336pp.
Publication Date: March 19, 2019
Other Editions of This Title:
Paperback (3/17/2020)
* Individual store prices may vary.
Description
A New York Times Book Review Editors' Choice

"Pagan Light is mesmerizing. Every detail is compelling. I felt I was reading a family history of a family far more interesting than mine." --Edmund White, author of Our Young Man

A rich, intimate embrace of Capri, which was a magnet for artistic renegades and a place of erotic refuge
Isolated and arrestingly beautiful, the island of Capri has been a refuge for renegade artists and writers fleeing the strictures of conventional society from the time of Augustus, who bought the island in 29 BC after defeating Antony and Cleopatra, to the early twentieth century, when the poet and novelist Jacques d'Adelswärd-Fersen was in exile there after being charged with corrupting minors, to the 1960s, when Truman Capote spent time on the island. We also meet the Marquis de Sade, Goethe, Mark Twain, Oscar Wilde, Compton Mackenzie, Rilke, Lenin, and Gorky, among other astonishingly vivid characters.
Grounded in a deep intimacy with Capri and full of captivating anecdotes, Jamie James's Pagan Light tells how a tiny island served as a wildly permissive haven for people—queer, criminal, sick, marginalized, and simply crazy—who had nowhere else to go.
About the Author
Jamie James is the author of The Snake Charmer, Rimbaud in Java, and other books. He has contributed toThe New York Times, The Wall Street Journal, Vanity Fair, and The Atlantic, among other publications. He regularly reviewed art exhibitions and contributed features to The New Yorker and served as the American arts correspondent for The Times (London). He has lived in Indonesia since 1999, and is a recipient of a Guggenheim Foundation Grant.
Praise For Pagan Light: Dreams of Freedom and Beauty in Capri…
"A splendid and nuanced collective biography." --The New York Times Book Review
"Pagan Light is a sequence of braided long-form profiles, full of bright digressions, horrors and lives that dead end . . . James deserves a lot of credit for giving attention to important artists who, in many cases, have not been sufficiently examined by critics . . . [A] roguish, diverting book." --David Mason, The Wall Street Journal
"A languorous, tipsy walking tour of a locale laden with history . . . [James] proves a most entertaining guide . . . A pleasure." --Alexander C. Kafka, The Washington Post
"Part travelogue, part history, and part literary analysis, this book pleasantly meanders through the lives of foreigners who have, over the centuries, decamped to the little island of Capri to find sexual and artistic freedom . . . A colorful, captivating literary companion for those visiting the island and a peek into the lives of some figures largely faded from history." --Kirkus
"[A] beguiling study . . . [James] offers colorful historical anecdotes that feature wild parties, ritual nudity, and occasional gunplay, as well as a travelogue of the modern-day island. The result is a sensitive, wryly comic, engrossing history about creative eccentrics and erotic outlaws seeking a physical and spiritual home." --Publishers Weekly
"Pagan Light is mesmerizing. Every detail is compelling. I felt I was reading a family history of a family far more interesting than mine." --Edmund White, author of Our Young Man
"No one writes better than Jamie James about the intersection of history, art, literature, and place, especially when the place in question is a haven for nonconformists. After reading this ravishing book, I wasn't sure whether to head to Capri without delay or to decide a visit would be redundant, because James had already taken me there." —Anne Fadiman, author of The Wine Lover's Daughter
"At last: a literary biography of the island built on literature. Since Tiberius moved there from Rome in AD 26, Capri has been a symbol of freedom, a sexual utopia, a rock of exiles, and a "laboratory of the avant-garde." Marinetti's Futurist Island was D. H. Lawrence's "cat-Cranford," and Jamie James—Capri's genius loci—describes the four miles of rock as a Mediterranean Las Vegas where rules do not apply. In this eloquent tribute to her muse, James resurrects the spirit, and the spirits, of Capri: Homer, Norman Douglas, Romaine Brooks, Axel Munthe, Compton Mackenzie, Gorky, Neruda, and, most memorably for me, the life and work of Jacques d'Adelswärd-Fersen. James shows, for the first time, how Capri's literary community created a genre of its own in a mise-en-abyme of fictional biographies and biographical fictions. Pagan Light is no swan's song, but rather the Siren's final call." —Frances Wilson, author of Guilty Thing: A Life of Thomas De Quincey, finalist for the National Book Critics Circle Award for Biography