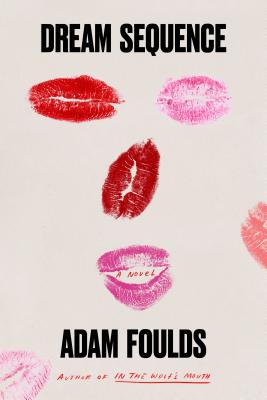 Dream Sequence (Hardcover)
A Novel
Farrar, Straus and Giroux, 9780374143701, 224pp.
Publication Date: June 11, 2019
Other Editions of This Title:
Paperback (6/9/2020)
* Individual store prices may vary.
Description
Adam Foulds, the award-winning author of The Quickening Maze, pens a stunning and terrifying vision of the damage done between a fan and a celebrity in Dream Sequence—where the borders between inner and outer life have been made porous in a world full of flickering screens large and small.
Henry became famous starring in The Grange, a television drama beloved by mothers and wives, and whose fans speak about the characters as though they were real people . . . yet Henry dreams of escaping the small screen. An audition for a movie directed by a highly respected Spanish auteur holds the promise of a way forward. Whether holed up in his apartment eating monkish meals of rice and steamed vegetables or snorting cocaine at desert parties in Doha, Henry's awareness of his own image, of his relative place in the world, is acute and constant.
But Henry has also—unwittingly—become an important part of the life of recently divorced Kristin. He appears repeatedly on the television in her beautiful, empty Philadelphia house, and her social media feeds bring news of his London home, his family. What Kristin wants is simply to get as close to him in real life as she has in her fandom.
About the Author
Adam Foulds is a British novelist and poet. He is the author of The Quickening Maze, which was short-listed for the Man Booker Prize and won the Encore Award and the European Union Prize for Literature, and The Broken Word, which won the Costa Poetry Award and the Somerset Maugham Award. He received the E. M. Forster Award from the American Academy of Arts and Letters and was named one of Granta's Best of Young British Novelists.
Praise For Dream Sequence: A Novel…
"The dream Adam Foulds weaves in this scintillating novel is gradually revealed, with grace and subtlety, to be an especially timely form of waking nightmare—but a nightmare so precise, and often beautiful, that one comes to prefer it, in some ways, to dull reality. Read this book." —John Wray, author of Godsend

"Dream Sequence succeeds as a narrative thanks to Foulds's prose. He doesn't waste a single word, is frequently very funny, insightful and surprising. And he does a marvelous job of making us wonder who loves Henry the most, Kristin or Henry—and which of these possibilities is the most alarming consequence of celebrity." —Julie Klam, The New York Times Book Review
"Foulds's novel is fun, smart, and tense, part psychological drama about media-driven obsession and part razor-sharp social critique." —Publishers Weekly (starred review)
"Reminiscent of Ian McEwan's Enduring Love, this wryly observed story of a self-absorbed actor and a pathological fan documents the tragic consequences of a misguided love." —Barbara Love, Library Journal (strarred review)
"Adam Foulds's fourth novel, Dream Sequence, is an exquisitely concocted, riveting account of artistic ambition and unrequited love verging on obsession . . . One finishes the book wishing the dream were longer." —Philip Womack, The Spectator
"Beautifully written . . . A novel about loneliness and obsession in contemporary life, set in hotels and airports, sterile apartment blocks, gyms and yoga classes." —Alice O'Keefe, New Statesman