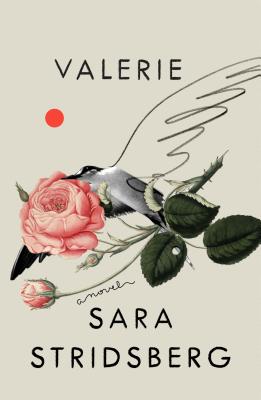 Valerie
or, The Faculty of Dreams: A Novel
Hardcover

* Individual store prices may vary.
Other Editions of This Title:
Paperback (12/8/2020)
Description
A fever dream of a novel—strangely funny, entirely unconventional—Valerie conjures the life, mind, and art of American firebrand Valerie Solanas

In April 1988, Valerie Solanas—the writer, radical feminist, author of the SCUM Manifesto and would-be assassin of Andy Warhol—was discovered dead at fifty-two in her hotel room, in a grimy corner of San Francisco, alone, penniless, and surrounded by the typed pages of her last writings.

In Valerie, a nameless narrator revisits the room where Solanas died, the courtroom where she was tried and convicted of attempting to murder Andy Warhol, the Georgia wastelands where she spent her childhood and was repeatedly raped by her father and beaten by her alcoholic grandfather, and the mental hospitals where she was shut away.

A leading feminist in Sweden and one of the most acclaimed writers in Scandinavia, Sara Stridsberg here blurs the boundaries between history and fiction, self-making and storytelling, madness and art, love and tragedy. Through imagined conversations and monologues, reminiscences and rantings, she reconstructs this most intriguing and enigmatic of women, reaching back in time to amplify her voice and bring her powerful, heartbreaking story into new light.
Praise For Valerie: or, The Faculty of Dreams: A Novel…
*Named a Best Book of 2019 by The New Yorker
*Longlisted for the 2019 Man Booker International Prize
*Winner of the Nordic Council Literature Prize
*Voted the best Swedish novel of the decade by one hundred Swedish critics, authors, journalists and publishers, in the newspaper Dagens Nyheter.

"Valerie is one of the most genuinely insubordinate books I have read, and one of the most beautiful . . . Stridsberg infuses her protagonist with epic, tragic brilliance . . . her anarchism is humanized, without losing its teeth . . . One finishes this novel feeling taken by Valerie, but, even more, moved by the author's love for her, the generosity that allows a potentially pathetic figure to become heroic, a guardian spirit."
—Katy Waldman, The New Yorker

"A shimmering and nuanced portrait . . . The gentleness and strength of Stridsberg's writing lends itself perfectly to this deeply empathetic novel. Most of all, in the story's refusal to seek easy answers, its dedication to acknowledge and address the difficulties of its own construction, and its belief in the power of writing all make Valerie a book and a portrayal that I think Solanas herself would be proud of."
—Ian J. Battaglia, Chicago Review of Books

"Animated by Solanas's ego, and by her bristly, sarcastic, dreamlike, vulnerable voice . . . [Valerie] inhabits Solanas from the inside out and restores her to appropriately mythic origins."
—Jeremy Lybarger, The Baffler

"Stridsberg's novel achieves the heightened logic and coherence of a dream, covering vast distances without the plodding intermediate steps of a waking mind . . . Deborah Bragan-Turner's English translation . . . captures a certain historical flavor of American English and skews it ever so slightly, all while incorporating Solanas's writings seamlessly . . . Its diagnosis of diseased power structures is likely to remain alarmingly accurate for decades to come."
—María Helga Guðmundsdóttir, Music and Literature

"Inventive and stimulating . . . As each new piece of Stridsberg's portrait of Valerie is added, it alters the big picture, provocatively. The novel is as much about how little one can understand other people as it is about Valerie's life. Stridsberg entertainingly casts new light on both Solanas and on how society views pop culture."
—Publishers Weekly

"This is a brilliant re-imagining of the life and times of one of America's great cultural icons. If Solanas was alive I'm sure she'd be amazed (and perhaps even gratified) to see what poetic feeling her remarkable destiny has aroused."
—Vivian Gornick, author of The Odd Woman and the City

"Sara Stridsberg's fantasy about the life of Valerie Solanas has attained the status of myth. We can finally read that novel—a cross between Franz Kafka's Amerika and Sarah Kane's 4.48 Psychosis—in this powerful, poetic translation. Stridsberg conjures up the loneliness and desire of Valerie, our Valerie—shit-stirrer, tormented genius, cast-off misfit—as well as the vertigo, passion, and complexity of a whole life beyond and through the sensationalized headlines, the caricature. Stridsberg's intensity and love in writing Valerie's life is something of its own manifesto."
—Kate Zambreno, author of Heroines

"In Valerie, Sara Stridsberg has given us a wild ride through the haunted house of an infamous woman's memory, experience, and embodiment. A love-letter to the deep insanity of peak twentieth-century America, and testament to a life lived in its margins."
—Elisa Albert, author of After Birth

"The thrilling spectacle, the muscles and bone, of a vibrant, living text . . . This novel of rare strength unleashes an irresistible seduction."
—Le Monde (France)

"Affectionate and incisive, compassionate and courageous."
—Neue Zürcher Zeitung (Switzerland)

"Brilliant, multi-layered, thrilling . . . a burning love letter with icy observation at its core."
—Svenska Dagbladet (Sweden)

"With [Valerie], Stridsberg proved that she is among the finest authors of contemporary Nordic literature."
—Aftenposten (Norway)

"Stridsberg's evocation of Valerie Solanas conjures images that are poetic and enchanting."
—Dagens Nyheter (Sweden)

"Stridsberg's language is brilliant; feverish yet clear. The depiction of the milieus of American workers, academics and artists from the 1940s to the 1980s is superb, but at the centre is the tender yet razor-sharp insight into the mind of a limitlessly fascinating individual."
—Deutschland Radio Kultur (Germany)

"Impressive and bewitching, [Valerie] is unquestionably one of the revelations of the publishing season."
—Le Nouveau Magazine Littéraire (France)

"At once a hagiography, an exercise in admiration, and a portrait of a marginal America, this passionate novel reveals the fate of the woman who wanted to shoot Andy Warhol."
—Lire (France)

"Urgent and poetic . . . fascinating literature."
—Bayerischer Rundfunk (Germany)

"Stridsberg excels in mixing documented facts with a liberated fiction in a feverish, vibrant prose."
—Nordic Council Award
Farrar, Straus and Giroux, 9780374151911, 368pp.
Publication Date: August 6, 2019
About the Author
Sara Stridsberg is the author of Valerie, which was named a Best Book of the Year by The New Yorker and won the Nordic Council Literature Prize. Stridsberg is an internationally acclaimed writer and playwright whose work has been translated into more than twenty languages. A former member of the Swedish Academy, she is a leading feminist and artist in her native Sweden and around the world.