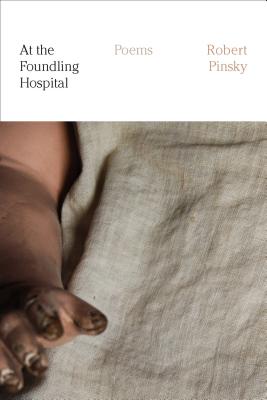 At the Foundling Hospital (Hardcover)
Poems
Farrar, Straus and Giroux, 9780374158118, 80pp.
Publication Date: October 4, 2016
* Individual store prices may vary.
Description
"Since the death of Robert Lowell in 1977, no single figure has dominated American poetry the way that Lowell, or before him Eliot, once did . . . But among the many writers who have come of age in our fin de siecle, none have succeeded more completely as poet, critic, and translator than Robert Pinsky." --James Longenbach, The Nation
With all the generosity and mastery we have come to expect from out three-time Poet Laureate, Robert Pinsky has written a bold, lyrical meditation on identity and culture as hybrid and fluid, violent as well as creative: the enigmatic, maybe universal, condition of the foundling. At the Foundling Hospital considers the foundling soul: its need to be adopted, and its need to be adaptive. These poems reimagine identity on the scale of one life or of human history: from "the emanation of a dead star still alive" to the "pinhole iris of your mortal eye."
What is a particular person? How unique? What is anyone born as? Born with? Born into? The poems of Robert Pinsky's At the Foundling Hospital engage personality and culture as improvised from loss: a creative effort so pervasive it can be invisible.
About the Author
Robert Pinsky is the author of several books of poetry, including Gulf Music, Jersey Rain, The Want Bone, and The Figured Wheel. His bestselling translation of The Inferno of Dante sets a modern standard. He was the Poet Laureate of the United States from 1997 to 2000. Among his awards and honors are the William Carlos Williams Award, the Lenore Marshall Poetry Prize, the PEN/Voelcker Award, the Korean Manhae Prize, and the Lifetime Achievement Award from the PEN American Center. He teaches in the graduate creative writing program at Boston University.