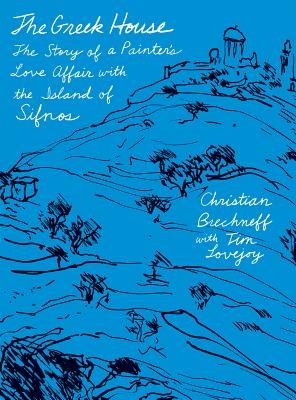 The Greek House (Hardcover)
The Story of a Painter's Love Affair with the Island of Sifnos
Farrar Straus Giroux, 9780374166717, 285pp.
Publication Date: June 11, 2013
* Individual store prices may vary.
Description
A richly rewarding narrative about a young painter's love affair with the Greek island of Sifnos
When Christian Brechneff first set foot on the Greek island of Sifnos, it was the spring of 1972 and he was a twenty-one-year-old painter searching for artistic inspiration and a quiet place to work. There, this Swiss child of Russian emigres, adrift and confused about his sexuality, found something extraordinary. In Sifnos, he found a muse, a subject he was to paint for years, and a sanctuary.
In "The Greek House," Brechneff tells a funny, touching narrative about his relationship to Sifnos, writing with warmth about its unforgettable residents and the house he bought in a hilltop farm village. This is the story of how he fell in love with Greece, and how it became a haven from the complexities of his life in Western Europe and New York. It is the story of his village and of the island during the thirty-odd years he owned the house from a time when there were barely any roads, to the arrival of the modern world with its tourists and high-speed boats and the euro. And it is the story of the end of the love affair how the island changed and he changed, how he discovered he had outgrown Sifnos, or couldn't grow there anymore.
"The Greek House" is a celebration of place and an honest narrative of self-discovery. In its pages, a naive and inexperienced young man comes into his own. Weaving himself into the life of the island, painting it year after year, he finds a place he can call home.
About the Author
Born in the Belgian Congo in 1950, Christian Brechneff was educated in Switzerland and the United States (St. Olaf College). In 1975 he received his master of arts degree from the Royal College of Art in London. He has exhibited in Switzerland, Spain, England, Germany, Sri Lanka, and the United States, and his paintings appear in public and private collections all over the world, including the Metropolitan Museum of Art in New York. Brechneff is also the author of Homage: Encounters with the East, a book of travel drawings published in 2007. He lives in Hadlyme, Connecticut.
Praise For The Greek House: The Story of a Painter's Love Affair with the Island of Sifnos…
"After reading The Greek House by the painter Christian Brechneff . . . I wanted to drop everything and go to Sifnos, the rocky island in the Aegean Sea lovingly portrayed in his memoir." —Steven Kurutz, The New York Times 

"Swiss painter Christian Brechneff's story—a beguiling mix of genres, from travelogue to art guide—is the next best thing to actually going to a Greek island." —Richard Horan, The Christian Science Monitor
"In this enjoyable memoir/travelogue, Christian Brechneff, a young artist, spends several idyllic years on the Greek island of Sifnos . . . Brechneff provides a stirring portrait of his magical experiences in this sexually charged island atmosphere . . . The stories are all illuminating, offering insights on human nature and finding a sense of belonging. The book might even send readers to Sifnos in search of their own Greek fantasy." —Gary M. Kramer, Instinct

"This enchanting memoir by Swiss-born painter Brechneff illuminates the simple beauty of a remote Greek island where the painter found solace over a 35 year career . . . Brechneff's narrative is an unadorned yet sensuous tribute to the adopted land and people that inspired his work." —Publishers Weekly

"Punctuated by spare, evocative sketches—seascapes, landscapes, portraits—[The Greek House], written with Brechneff's partner, Lovejoy, is no mere travelogue of an idyllic retreat . . . The author's alluring narrative combines erotic liaisons with vivid portraits of islanders and visitors . . . his candor is winning, and hard to resist, as we follow his growth from naïve young man to worldly, accomplished adult." —Kirkus Reviews

"Brechneff paints a portrait as vivid and captivating as anything he ever committed to canvas."
—Carol Haggas, Booklist
or
Not Currently Available for Direct Purchase